Here at Hello Social Co., everything we do centers around the Focus on Local Approach: The idea that if you engage with and showcase the community around you, your brand thrives. 
The concept doesn't just apply to small, locally focused businesses though. It applies to brands big and small, nationwide. When you engage and interact with your target audience, that becomes your community — and your brand reaps the same benefits online. 
For tourism brands — tourism bureaus, bed and breakfasts, hotels, destinations and more — the Focus on Local Approach makes a big impact in how potential travelers learn about you online.
Here's how you can #FocusonLocal with your tourism brand: 
Create a sense of belonging
When your brand is showcasing what's happening in the local community, it sparks a feeling of "I-want-to-experience-that" with other users on social media. We're not just talking about those big events, either. While those are important to the growth of tourism brands, it's the everyday destinations and opportunities that mean a lot more to travelers. 
Make it easy to plan
There's no better feeling for a traveler than knowing what items to cross off a list when they visit a new destination. Cute bookstore? Check. Main Street mural? Check. Groundhog-themed diner? Check (this actually exists in Punxsutawney, PA). By showcasing these must-see destinations and opportunities, you're creating an itinerary for a guest that they will not want to miss out on. 
Create Instagrammable content
The only marketing tactic that's easier than highlighting your community online is having visitors do it for you. Social media users everywhere flock to Instagrammable locations to take selfies, or post the perfect photo on their accounts. Do your part by creating memorable and unique spaces that encourage social media posts.
Highlight experiences
Especially if you're a hotel, bed and breakfast, Airbnb owner or other destination property: Highlight the experiences that make your property unique. Do you offer use of bicycles to explore as part of your stay? Highlight that. Does your property partner with a local brewery for guests to try a flight? Weave that into your marketing messaging.
Elements of a great post:
What are the factors of a post that lead to more engagement, and make visitors flock to unique destinations? 
Great photography – smartphone photos with great editing work just fine!

An engaging caption – consider asking a question! Here are some post ideas, if you need them.

Fifteen or more relevant hashtags – don't use tags that are underused OR oversaturated 

A geo-location tag – try tagging your community instead of your own business. For example, instead of posting our photos from "Hello Social Co.," we post them within "Bellefonte, Pennsylvania." Now, other users within our local community that are posting will see our posts, even if they're not following us!
Utilize a branded hashtag
Often, it can be hard for tourism brands to create personal, engaging content all of the time. That's when it's helpful to rely on the tourists themselves to create content for you. 
Create a branded hashtag that users can utilize when they're exploring your region or visiting your business. By encouraging them to use it, you're making two things happen: 
You're letting those visitors become brand ambassadors for you. Their friends are now seeing their post that includes your hashtag in it, and they're creating some serious FOMO (fear of missing out) on your behalf. 

You're curating content that you can use in the future. By re-posting this content, you're thanking the user for their visit and letting them know it was valuable to you; and showing off a real, authentic experience that someone had.*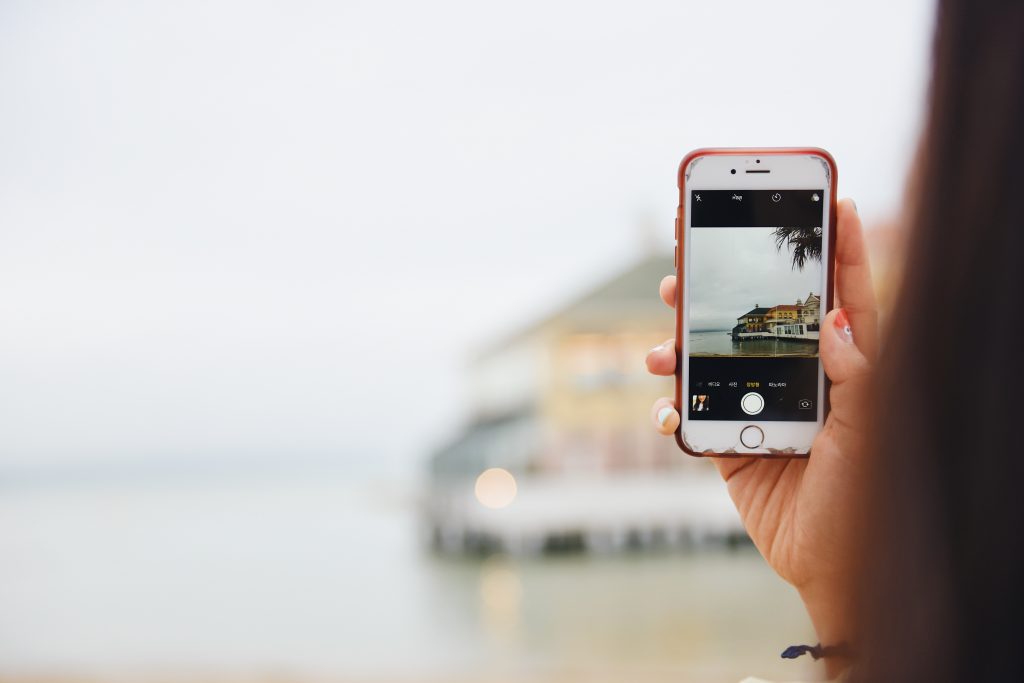 Measure your success
When it comes to the measurement of success of social media posts, these are the metrics that are most valuable to tourism-related businesses and organizations:
Engagement: The number of likes, comments and shares on your posts

Reach: The number of users that have seen your post; the result of post engagement

Volume: How much your brand is being talked about via a branded hashtag or ge0-location
Convert more on social media
When trying to drive traffic to your website to book rooms, sell tickets to an event, or just get people to read a blog post, it's important to have a call-to-action within your post copy. Not all social networks allow for easy linking, though. Particularly Instagram.
We utilize Tailwind's integration with Smart.bio to drive traffic to our tourism clients' websites to generate more conversions. Other free options include Link.tree, or creating an Instagram landing page on your own website that is linked within your bio.
Social media got you stumped?
Leveraging your tourism brand online is important to your business' growth. Hello Social Co. offers a variety of services that fit different business needs: 
Social Media Management: For tourism brands that are ready to hand off their social media to a professional
Social Media Strategy: For brands that have a marketing team, but could use social media-specific guidance and training
Strategy Sessions: One-hour coaching sessions for the business owner that wants to take a more DIY approach
About the Author:
Ellen Matis is a community connector and the owner of Hello Social Co. When she's not figuring out how to help small towns grow, she's hiking or camping with her husband and rescue pups.
* Always make sure to utilize a disclaimer about branded hashtag use on your profile; or ask for permission to use a post — it's not necessary legally, but is common courtesy.
Tags: bed and breakfast, branding, focus on local, Marketing, social media marketing, tourism, tourism bureau, travel