Twice a month, the Hello Social Co. team hangs out remotely and rounds up things they learned the week prior. During our Monday, May 11 meeting, here's what we learned: 
Cross-Promote
Social Media Specialist Katey Crean shared that an easy way to grow your following organically on social is to remind your audience of what platforms you're using. It's as easy as telling your Facebook followers where to find you on Instagram and vice versa. This reminder came after testing it on a few of our own clients' accounts this week. 
Use SmartBio
"Embrace it. Live it. Breathe it," Katey says. Can you tell she's obsessed? This simple tool is a game changer when it comes to what you're utilizing it in your Instagram bio link. Tired of going to update it when you have a link with a specific post only to have it disappear as soon as you have to change it again? Yeah, same. That's why we've been implementing this tool for clients and loving the results. SmartBio is accessible through Tailwind (another tool we love).
Sell Gift Cards on Instagram
Social Media Manager Amanda Williams' favorite social media news of the week? The addition of the ability for business accounts to sell gift cards right from Instagram is now live! Add a button to your profile or add the call to action sticker in an Instagram story to give followers the option to support you straight from the app.
Test, test, test
A simple reminder from Amanda this week: Have you checked your platform analytics lately to see when the optimal time to reach your followers is?
Here at Hello Social Co., we've done some testing recently and switched up our posting times for some accounts; but actually haven't seen that big of a change in engagement. Just a fluke because more people are scrolling due to COVID-19? We'll keep an eye on it and keep you posted.
Support Local Non-profits
Looking for ways to support your community? Hello Social Co. CEO Ellen Matis' new favorite feature on social media this week is Instagram's addition of the Donate bio button and Instagram Story sticker. And good news, the Donate sticker can be used by anyone, regardless of account type, who wants to promote and ask for donations for their favorite non-profit — a great way to get brand ambassadors to spread the love for your organization.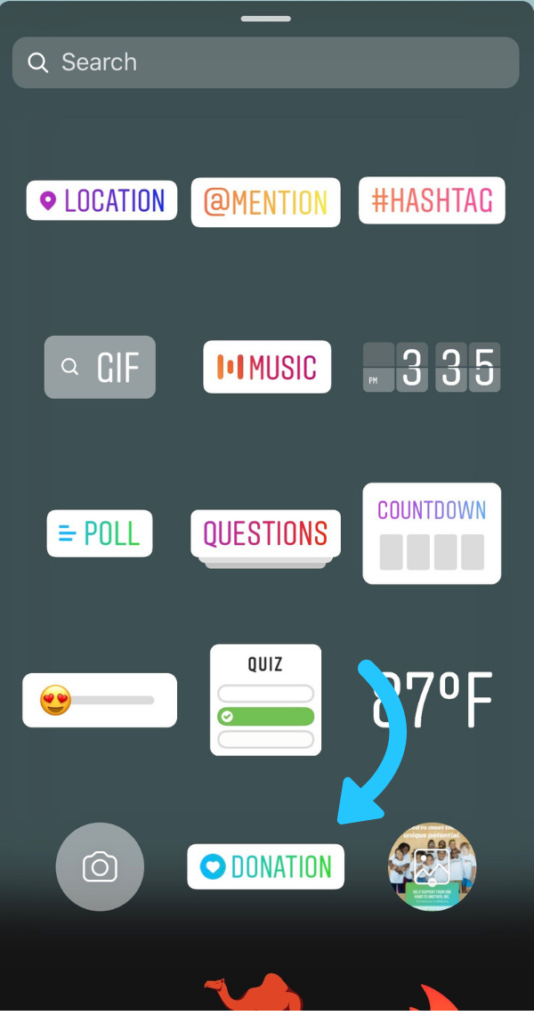 Another favorite new feature for Ellen: Facebook Live has recently implemented a ticketing option for Facebook Live events so you can now monetize online seminars, workshops and events through Facebook.