The Focus on Local Network
+ Learning Center
An online community and education platform connecting business owners, organizations and community leaders to resources that have a distinct Focus on Local. Together, we're creating a collaborative environment to learn, share and grow in a way that helps entire towns and communities thrive.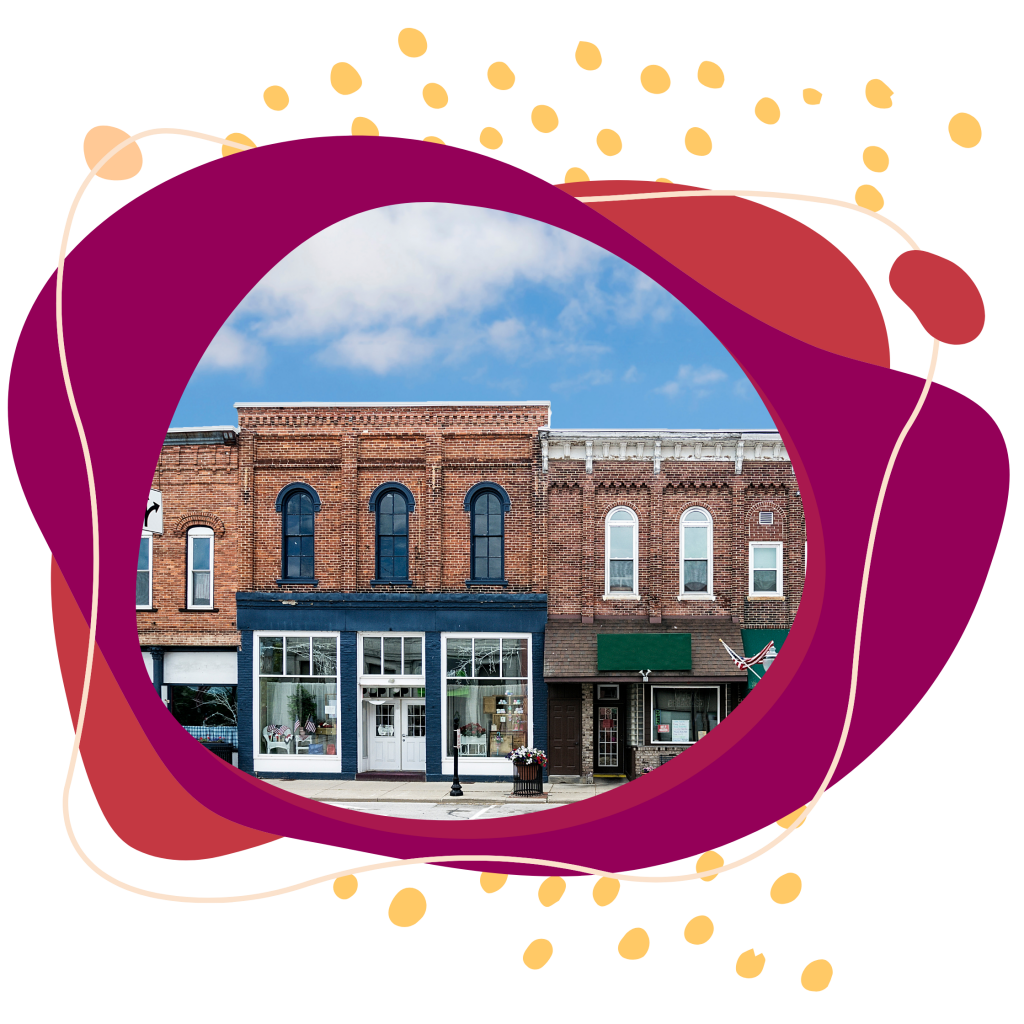 There's an endless number of marketing resources, trainings, workshops and experts out there with content that's supposed to help you level-up your online presence or increase sales. But few of them truly identify or teach strategies that support local success.
Here's what we know:
Businesses and organizations in rural communities don't have access to specialized digital marketing training geared towards their specific, local needs.
They spend significant money and time on marketing services that don't provide locally focused results.
Operating in a rural community is isolating. Small businesses and organization team members lack a collaborative environment to learn, share and succeed when it comes to their marketing, communications and public relations efforts.
The Focus on Local Network + Learning Center was created to support brands that want their local community to grow and thrive. Because when their community thrives, their business or organization thrives.
In the Network + Learning Center, you'll find:
Learning Center modules that are designed with busy people in mind. Sit down for a day of intensive strategic marketing and communications planning for your brand, or take a few minutes each day to brush up on skills while you're folding laundry. We've created content that can be consumed in multiple ways — video, audio-only, worksheets and more — meant to fit into your own schedule.
Templates and tools to help you succeed, like our Focus on Local Content Database Template, which allows you to use our business' tried-and-true content organization planning method within minutes.
Monthly modules in the Learning Center added by guest experts working in a variety of marketing, communications or public relations roles. Occasionally, we'll workshops and modules that aren't in the communications world, but that we know can make a huge impact on local-centric brands.
Build connections and share successes
Have you ever been really excited about something that you're working on to support your business or community, only to find that your friends and family don't necessarily share the same enthusiasm? We've been there.
Entrepreneurs and changemakers are a unique bunch.
In the Focus on Local Network, you'll be collaborating with other entrepreneurs and visionaries and big-idea people that truly want to make their community a unique place to live, visit and do business.
It's *kind of* like we're creating our own little small town of entrepreneurs and change-makers that want to see their own communities thrive. We hope that you'll join us.
Every new member has the opportunity to schedule a virtual meetup with our founder, Ellen, so that you can learn how to make the most out of your time in the Network, utilize the Learning Center, and get on a path to business and community success. This is also an opportunity for us to recommend specific resources, or make introductions to other users that seem like a good match for mentorship or collaboration.
Who's behind Focus on Local
Ellen Matis
Our Founder
A lifelong small town girl, Ellen has had deep roots in community since a young age — in every small community she's lived in. Now, she's taking that love of community, combining it with expert-level skills in marketing, and creating a space where small communities across the nation can grow by implementing the Focus on Local Approach.
Our Team
The Focus on Local Network includes Learning Center modules, resources, workshops, and expert advice from a small but mighty team of marketers employed by Hello Social Co., a social media marketing agency based in Central Pennsylvania.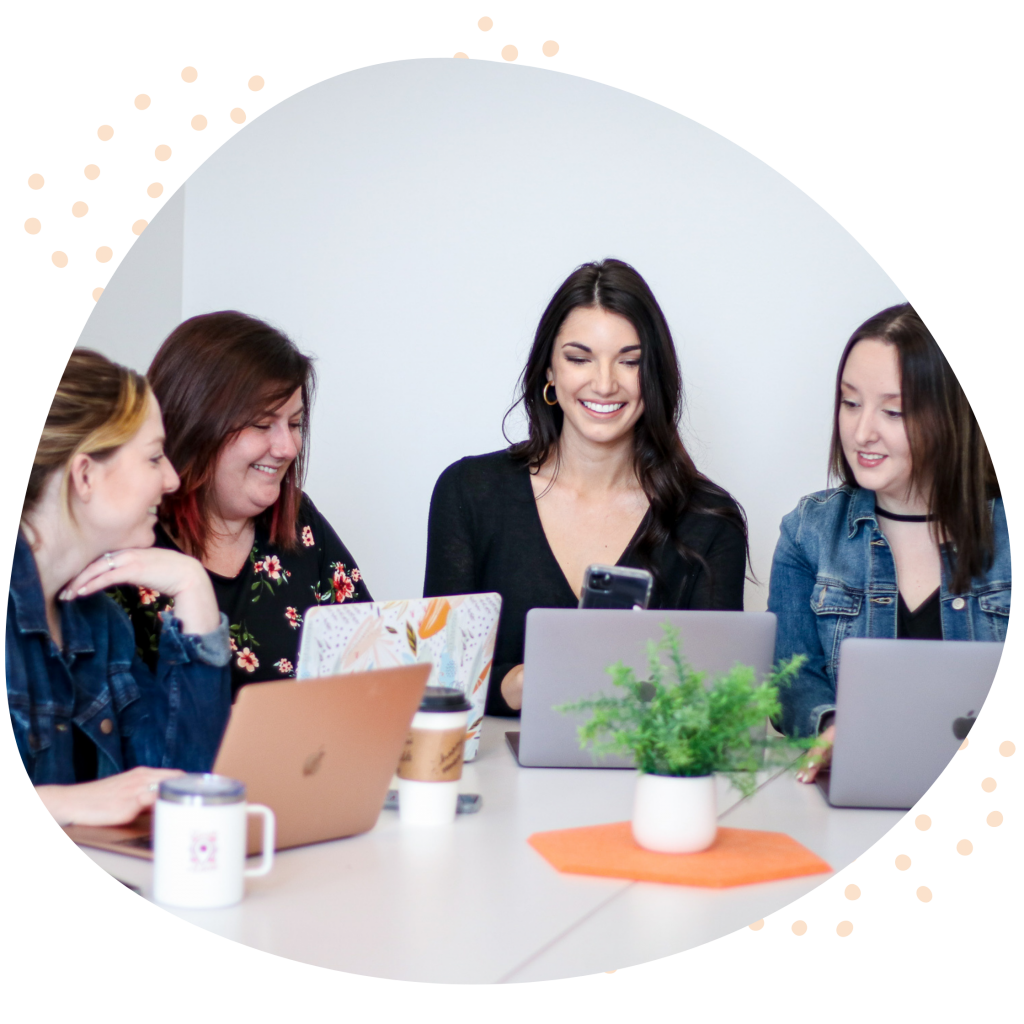 Join the Focus on Local Network + Learning Center
Here's what's included in a Focus on Local Network Membership:
A nationwide network of entrepreneurs and community leaders that share a passion for their business and/or the community they do business in.
Access to the Learning Center — a constantly evolving online learning platform with modules created to help you grow in your local community.
Ongoing modules added monthly by experts in different fields that will help your brand grow, adapt and evolve.
Access to current and new templates and downloads when they're added, including our Focus on Local Content Database template ($99 value), ready to put into action within minutes.
Unlimited access to future live workshops that are held in the Network, plus access to all previously-recorded workshops so that you can brush up on your skills on your own schedule.
Monthly Virtual Coffee Chats, kind of like office hours with the Hello Social Co. team, where you can ask us questions, collaborate with others or just cowork virtually with some like-minded individuals.
Access the Network + Learning Center
for $14.99 monthly with no long-term commitment
Focus on Local Regional Workshops
Would you like to host Hello Social Co. for a hands-on workshop with business owners, organizations and community leaders in your local neighborhood? We'd love to chat with you.
Send us an email at ellen@hellosocialco.com!
The Focus on Local Network + Learning Center is powered by social media marketing agency Hello Social, LLC.