Nice to meet you. We're the team behind Hello Social Co.
Rooted in strategy and guided by a desire to make an impact economically, Hello Social Co. offers social media marketing services and resources primarily to destination and experience-driven businesses and organizations. Our agency's work is guided by its Connect Through Community Approach — an ethos for utilizing social media in a way that garners online attention to those destinations and experiences. 
Since the agency's formation in 2017, we've worked with brands ranging from tourism bureaus, economic development organizations, experience-based businesses like craft beverage producers, retail destinations, special events and more. 
Our Mission
Through social media marketing, Hello Social Co. reveals the inherent power of place: the destinations, experiences, and establishments that encompass a region. 
Follow Us
Through our agency's hashtag, #ConnectThroughCommunity, we encourage residents and visitors of a place alike to share their experiences through social media. Check out the hashtag, be inspired by the creators, and join the conversation yourself!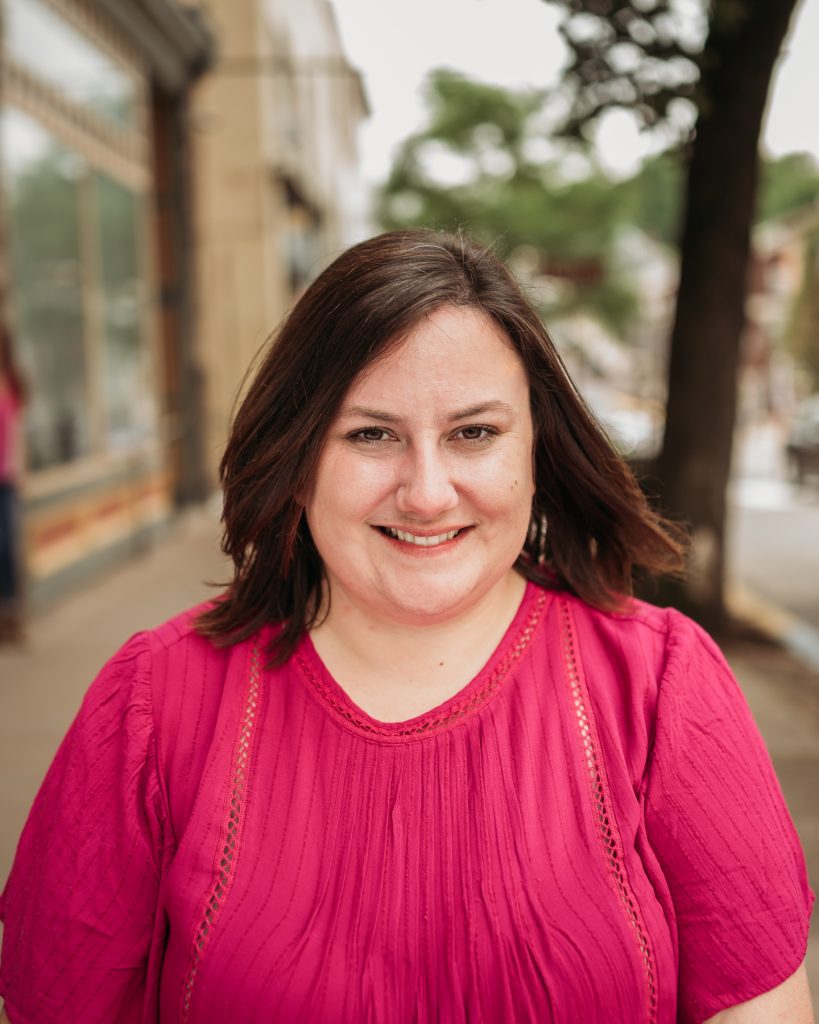 Ellen Matis — Founder and CEO
Ellen founded Hello Social Co. in 2017, combining skills in social media marketing with a deep love of community. More than anything, Ellen wants to see small towns and places like the ones she's called home thrive economically — and knows Hello Social Co. can play a role in that.
Ellen studied Journalism and Public Relations with a focus in digital media at Indiana University of Pennsylvania, and obtained a master's in Integrated Marketing Communications from West Virginia University.
Outside of Hello Social Co., Ellen serves as the Board President of Downtown Bellefonte Inc. and is a board member for Centre Foundation. When she's not working or volunteering, she can be found hiking or camping in the Pennsylvania Wilds with her husband, daughter, and rescue pups.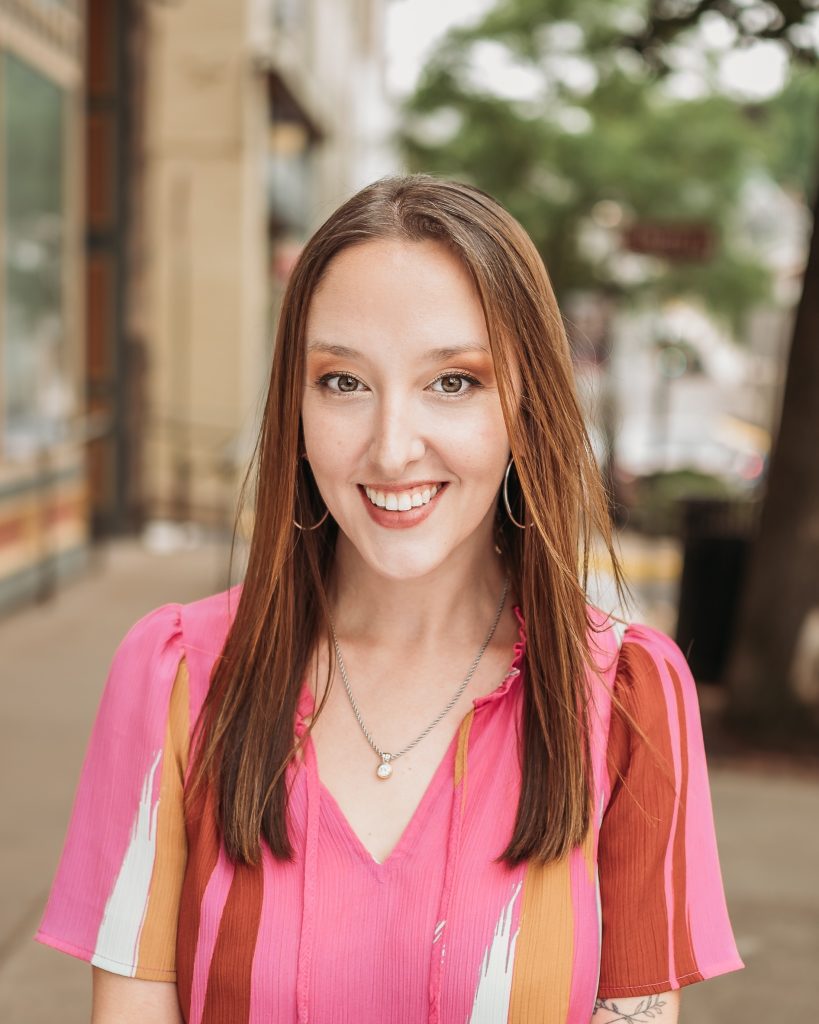 Katey Crean — Marketing Director
Katey joined the Hello Social Co. team in 2018. She's an organizational junkie-turned-marketer passionate about creating content for her clients that showcases their why, while creating authentic connections in their communities.
Katey earned her degree in Management & Marketing at the South Hills School of Business in Technology. In 2020 she received a [CP]² Bracket Award for Organic Social Media Management for her work on Centre County United Way's social media presence.
When she's not connecting with clients or conquering content, Katey can usually be found on FaceTime with her family dog, sharing the views of New England, or sneaking back to Pennsylvania for a Spicy Rainbow Sherbet at her favorite distillery.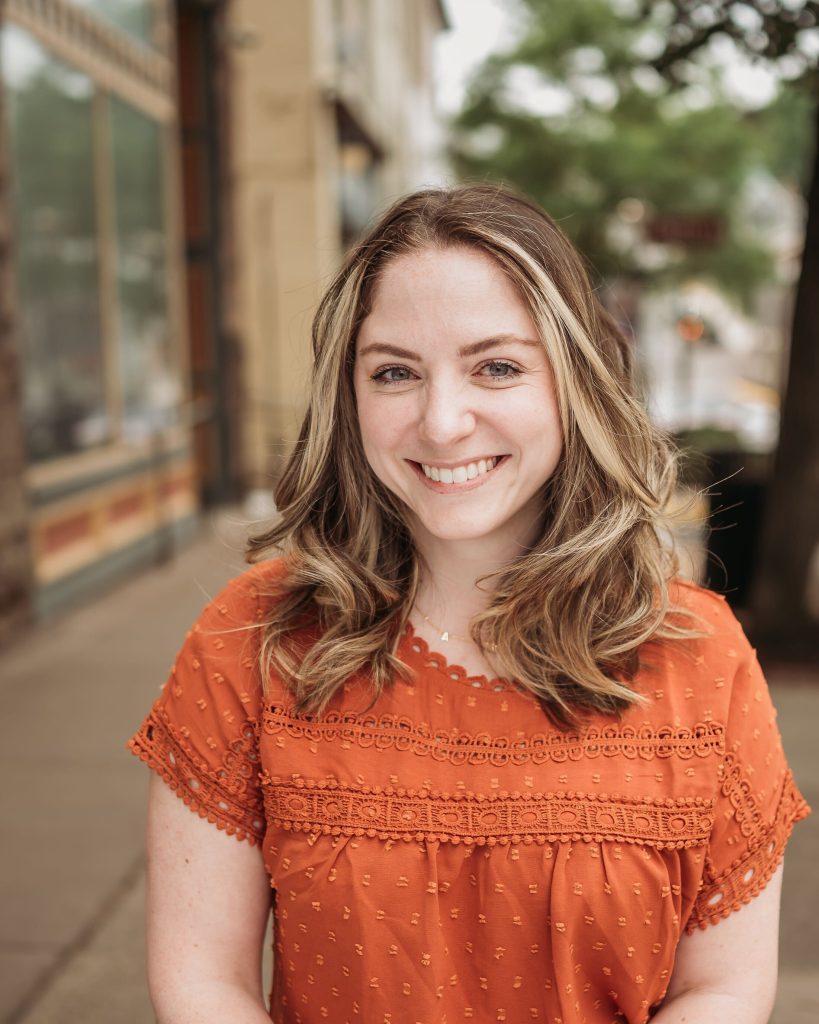 Amanda Williams — Brand Strategist
Amanda joined the Hello Social Co. team in 2018. A creative and visualizer, Instagram and Pinterest are her favorite platforms. To her, there's nothing more satisfying than a well-curated Instagram timeline that reflects the aesthetics of the client's brand backed by a well-constructed strategy.
She brings a BSJ in Advertising from West Virginia University to the table and originally got her start in traditional print media but quickly learned that social media was more for her with its ever-evolving features, more casual atmosphere and, of course, the ability to interact directly with an audience.
When not working on client projects, you can still find Amanda behind the lens of an iPhone taking photos and videos for her personal social media, cruising Pinterest looking for home improvement projects and Focusing on Local throughout Frederick, Maryland.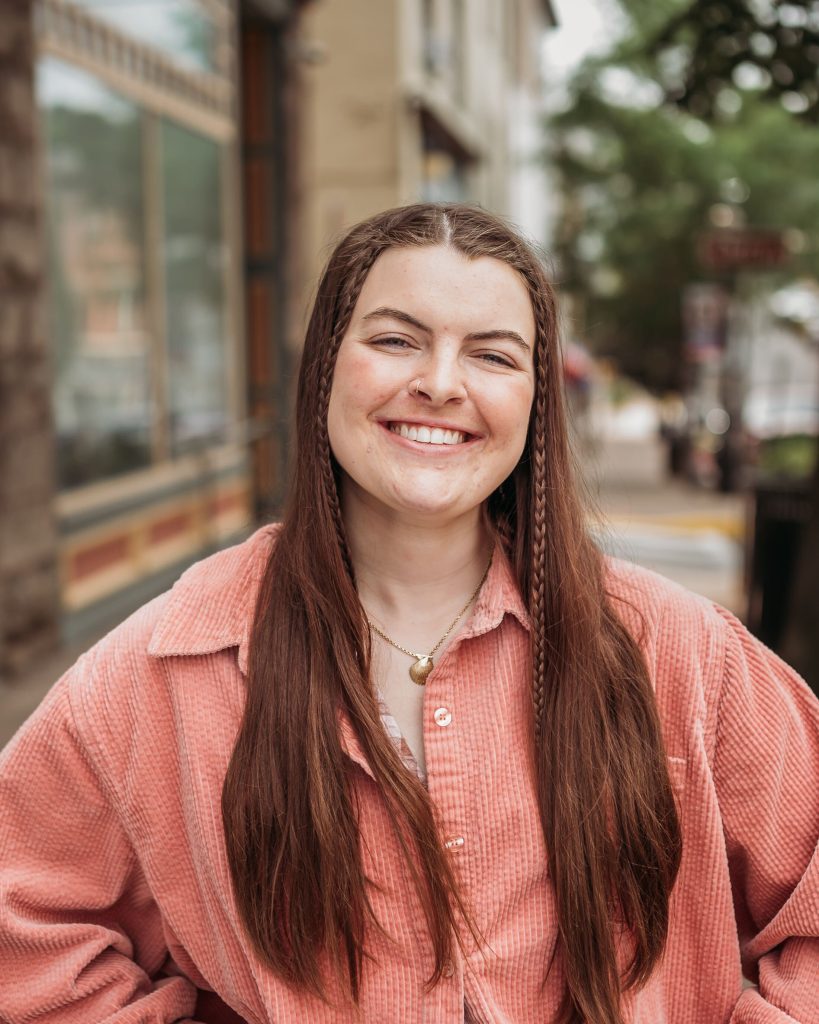 Ashley Foltz — Social Media Manager
Ashley came across Hello Social Co. through her job search when she first moved to Bellefonte. The tagline "Focus On Local" struck a chord with her devotion to small and local businesses. She joined Hello Social Co. as a freelance Social Media Manager in March 2022 and became a part-time team member in June 2022. 
Ashley studied Communication Arts and Sciences and Professional Writing at Penn State University. While in school, she interned with a local affiliate of the Philadelphia Union soccer team, Reading United A.C. This is where she gained a lot of her social media and marketing background. 
When "out of the office," Ashley enjoys the outdoors with her boyfriend and pup and supports local businesses anywhere she travels. You'll probably find her at New Trail Brewing Company after hiking through the PA Wilds!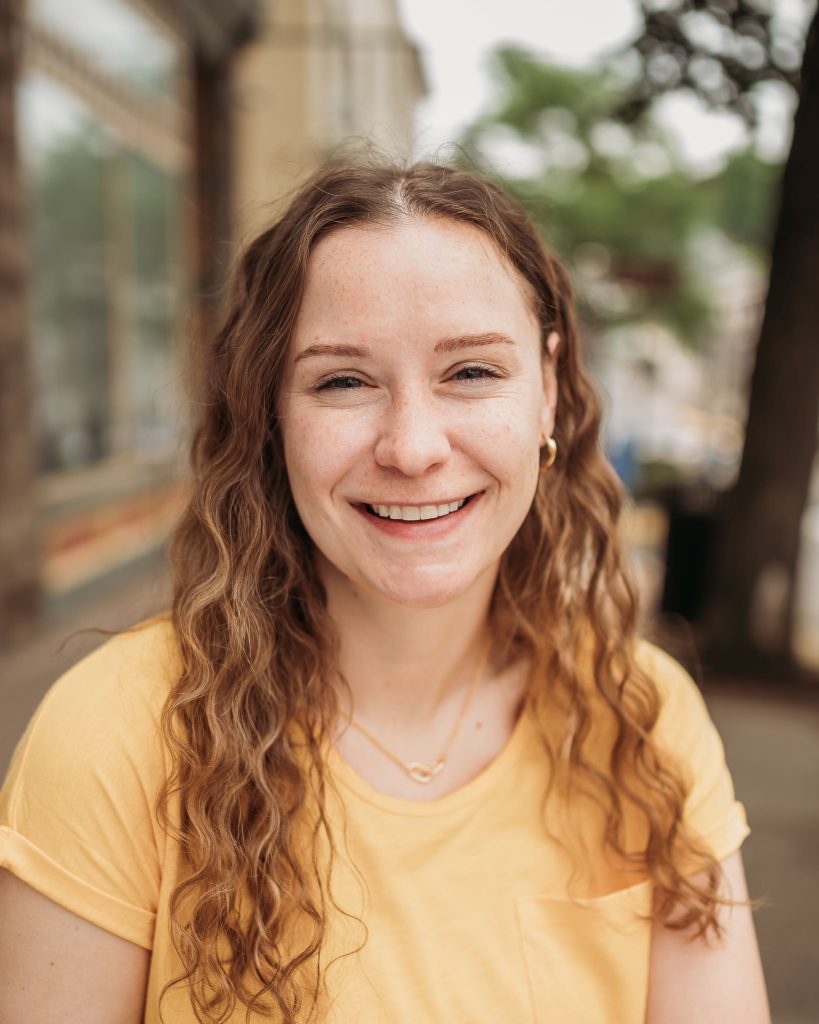 Devin Kos — Client Relationship Manager
Devin joined the Hello Social Co. team in March of 2023 as the Client Relationship Manager. Using her past experience in customer service, marketing, and working with small businesses owners, she strives to create valuable connections with Hello Social Co. clients. Understanding the needs and marketing goals of clients are her top priorities.
Devin studied Business Administration and Spanish at Juniata College in Huntingdon, PA. In the winter of 2022, she began her master's degree in Marketing at Southern New Hampshire University. Devin has worked with and continues to volunteer her time to support her hometown's Main Street program, Downtown Bellefonte Inc. She understands the inner workings of small towns and business communities and has a passion for placemaking.
In her free time, Devin enjoys traveling; she loves exploring new places, whether that be small towns, big cities, the mountains, or the beach. She grew up playing soccer and continues to stay active by running. Combining these two passions, she's set to travel to Portland, ME for her next half marathon!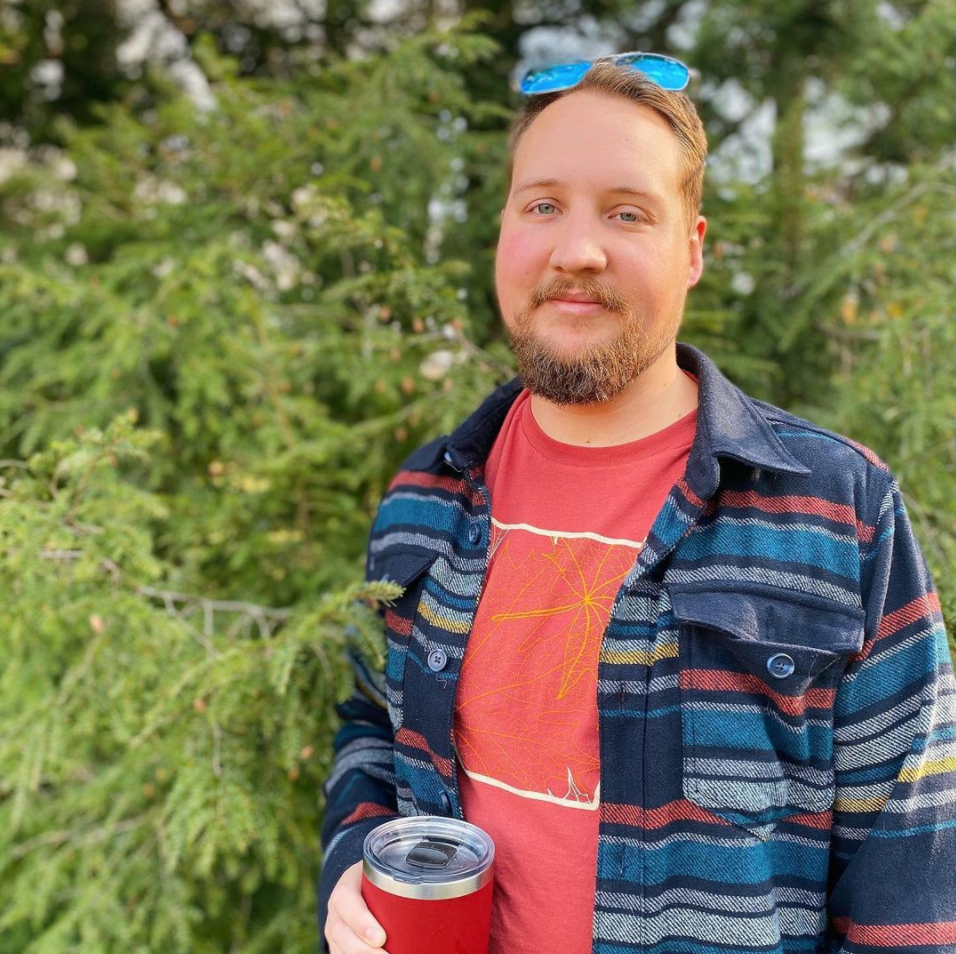 Sean Yoder — Content Creator
Sean uses his journalism and marketing backgrounds to help clients tell their stories. He specializes in research and deep interviewing, helping experts in their fields communicate effectively with audiences.
Sean has been writing and editing professionally in news, marketing, and public relations for more than 10 years. He has conducted hundreds of interviews and written many thousands of words in news stories, press releases, website and social media copy and the most concise and informative emails you've ever seen.
Writers must read, and Sean pays his dues through consumption of history, biographies and current events. He also enjoys hiking, camping with his family, and watching motor racing.