Network and grow with brands looking
to work with content creators like you
The Hello Social Co. Creator Network connects high-quality and authentic social media content creators with destination organizations and experience-oriented brands.
Brands know that user-generated content is the future to a successful social media strategy. The Experience Creator Collective provides a space to streamline the hosting process, and features educational opportunities to help both Creators and Brands achieve a great partnership experience.
Brands you can expect to connect with on the platform:
Destination marketing organizations and tourism bureaus
Experience-driven businesses, like craft beverage producers, special attractions, and more
Lodging and attractions
We hear these Challenges from Content Creators:
Online influencer platforms don't specifically cater to creators in the tourism and experience niche.
Working with brands to determine a clear content plan can be difficult.
There aren't opportunities for Creators to connect to learn from each other and support one another.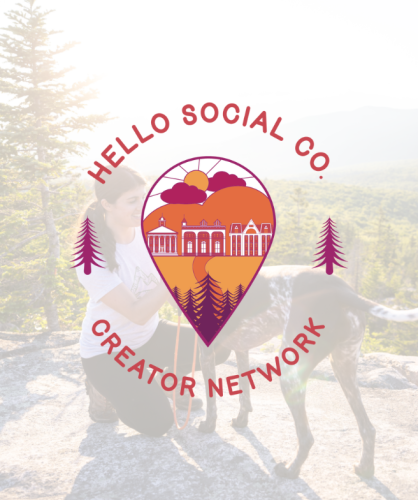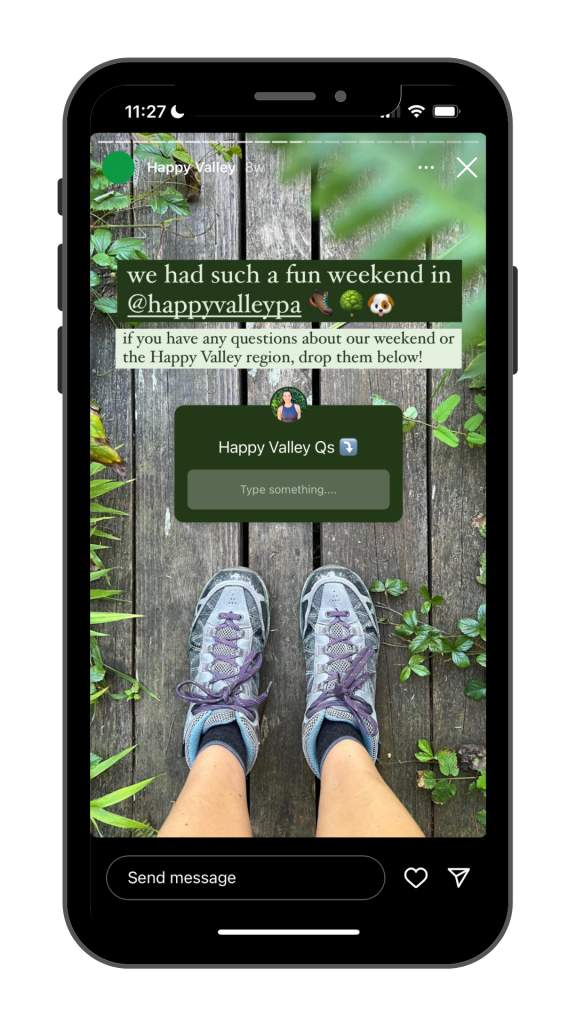 See a partnership in action:
Creator Emily Scalzo, of Scaling the Globe, set out on a weekend-long content creation partnership with Central Pennsylvania-based tourism organization The Happy Valley Adventure Bureau.
During her stay, Emily highlighted outdoor recreation opportunities, dining, craft beverage producers, lodging, and more.
The partnership included a mix of Reels, static photo posts, Stories, interactive Stories, and other deliverables.
"As a creator, it was an absolute pleasure to work with Hello Social Co and their clients, including The PA Wilds and Happy Valley Adventure Bureau. The collaboration proposals were well organized, thought-out, and included a clear description of deliverables and exchange of services... but also granted me the freedom to work creatively and deliver content that was true to my personal brand. HSC's team and clients valued me as a creator and were very professional. I really enjoyed our partnership!"
- Emily Scalzo, Scaling the Globe
Some of our member Creators

"Working with Hello Social Co was an experience-based creator's match made in heaven. Communication is essential in the relationship between content creator and client and HSC was the perfect facilitator to have in between advocating for both parties. The HSC team was extremely organized, timely, and in touch, which made the partnership clear, seamless, and enjoyable!" - Chris & Alex
Join the Directory as a Content Creator:
Creator Members of the Hello Social Co. Creator Network will receive all of the platform's features, including:
Your membership includes:
Creator Profile
Links to Social Media Accounts
Media Kit Upload
Profile Customization
Access to the Creator forums and resources on Mighty Networks
Opportunities to post Partnership Deals
Featured listings in email blasts to Brands
Access to a members-only space to collaborate, see educational materials, attend marketing workshops, and more
Opportunities to publish and build credibility
Join the Network as a Creator:
membership is free!
Frequently Asked Questions:
Why is there an application?
We've created the Hello Social Co. Creator Network to be a space where creators and influencers can connect with brands in the tourism, adventure, and experience niches. It's important to us that the Creator Network is valuable to members, and therefore we require an application process to make sure all members (both Creators and Brands) are a good fit.
What's the likelihood of getting a partnership deal?
Our Network is still growing, but many members have already reported since its founding in early 2023 that they've had a number of successful partnerships.
In addition to networking on the platform, members get priority for Hello Social Co.-placed partnerships. We work with a variety of destination and experience brands across the Mid-Atlantic.