Experience the power of authentic storytelling on social media
Connect to a vibrant network of talented content creators that can tell your story effectively.
As a destination brand, you can no longer rely on your former social media strategy. Your audience wants to see quality content from real users experiencing what you have to offer.
That's where Content Creators come in.
When users post content about your brand, it builds credibility among that users' followers — who are typically their friends, family, or peers. According to Hootsuite, 60% of marketers agree that authenticity and quality are equally important elements of successful content. And there's no other content type that's more authentic than UGC from your customers.
When implemented, paid user-generated content for your brand can:
Act as online word-of-mouth marketing
Establish brand loyalty
Build community among your brand
Increase conversions
Influence purchase decisions
By joining the Hello Social Co. Creator Network, you'll have access to media kits, rate sheets, and more from vetted Content Creators. Start browsing and plan your hosting Strategy.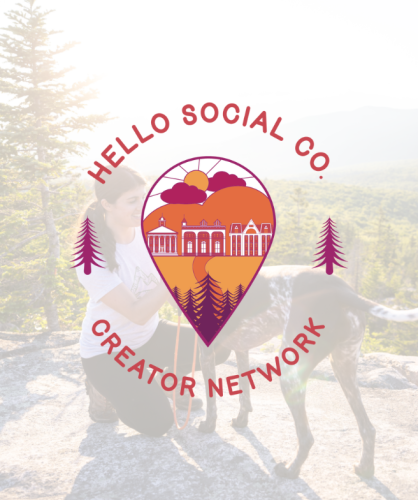 Content Creators are looking to partner with brands like yours: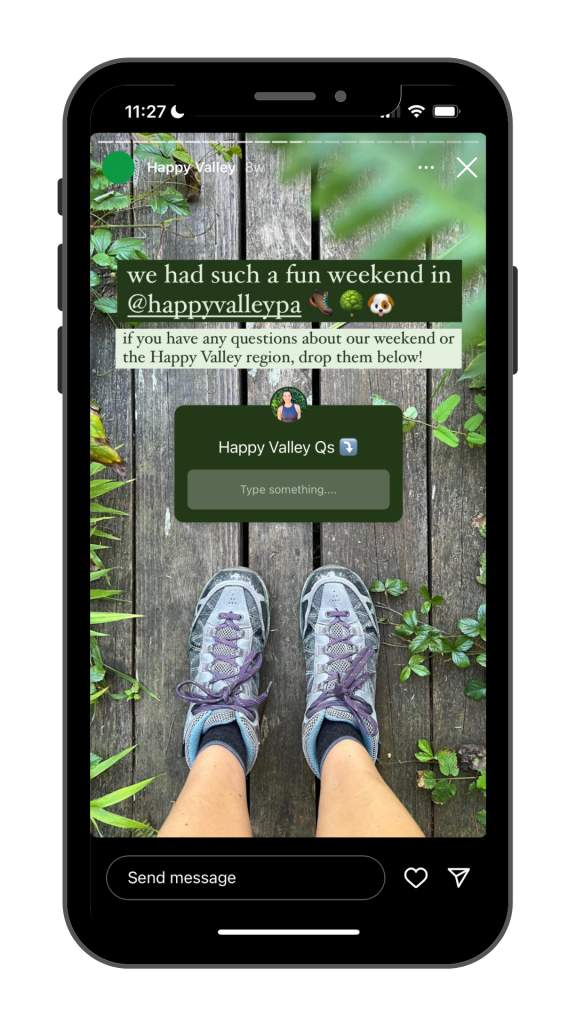 See a partnership in action:
Creator Emily Scalzo set out on a weekend-long content creation partnership with Central Pennsylvania-based tourism organization The Happy Valley Adventure Bureau.
During her stay, Emily highlighted outdoor recreation opportunities, dining, craft beverage producers, lodging, and more.
The partnership included a mix of Reels, static photo posts, Stories, interactive Stories, and other deliverables.
"Partnering with Hello Social Co. through the Creator Network has allowed The Happy Valley Adventure Bureau to have laser-focus on creating the most impactful content — aligning with our communications strategy of highlighting the tourism assets in all the various wonderful communities that make up Happy Valley, Pennsylvania."
— Edward Stoddard, Communications Director, The Happy Valley Adventure Bureau
Let a Creator tell your story.
Save countless hours on researching creators on your own, and get instant access to the most important information you need from them.
Your membership includes:
Your own brand profile within the Directory
Access to the always-expanding Directory of Content Creators
See Media Kits and Rate sheets
Vet profiles to find the perfect Creators for your brand
Brand spotlight emails sent to Creators, showcasing opportunities at your destination
Regular email updates featuring top Creators, opportunities, and more
Special co-op hosting opportunities for members within the same region
Access to a members-only space to collaborate, see educational materials, attend marketing workshops, and more
Join the Hello Social Co. Creator Network as a Brand:
it's free to join!
Frequently Asked Questions
Does my membership include the costs to host a Creator?
No. This free membership just allows you to communicate with Creators, view media kits and rate sheets, and book them. For more information on planning for the Creator's hosting costs, check out this guide.
Why is there an application to join?
We've created the Hello Social Co. Creator Network to be a space where creators and influencers can connect with brands in the tourism, adventure, and experience niches. It's important to us that the Creator Network is valuable to members, and therefore we require an application process to make sure all members (both Creators and Brands) are a good fit.
How often is the Creator directory updated?
The Hello Social Co. team is always working to onboard authentic and quality creators to the Directory. Check back regularly to get the most out of your membership. You'll also be alerted about new Creators joining in our member newsletter.
Have another question? Click here to get in touch with the Hello Social Team. We'll be more than happy to answer all your questions!