Ever wish you could bounce social media and content marketing ideas
off of others before putting them out into the world?
Maybe you create great content — when you get around
to it — and could use a little accountability?
Our Group Coaching program offers you the chance to meet up virtually with others in a
similar boat — with expert guidance from the Hello Social Co. team.
Here are the details:
Grab your coffee and meet with your group every other week on a virtual call.
Use a coaching accountability form to pre-submit questions or content you want feedback on. We'll go over pre-submitted questions first, and then leave time for additional questions at the end of the call.
Submit content you've created that you're proud of for others to learn from and engage with.
Get access to the Focus on Local Network in a private-group setting, where you can get additional accountability and guidance from other group members + our team.
Be paired with an accountability group that's at the same social media expertise level as you: We're offering two groups right now, for beginners and more savvy users.
Get access to recordings of each call to revisit, or to watch later if you can't attend in real-time. Even if you can't come on time, your pre-submitted questions will be answered.
Monthly access to group coaching is $39, charged to you as a subscription fee. There's no long-term commitment — cancel any time if you don't think the group is a good fit for you!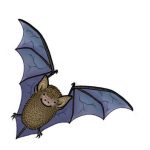 Ellen is great to work with and makes everything so easy. With her help, I know our business will continue to grow!
Mary Jester Abbott
Owner, Jabebo Studio Store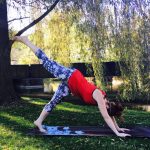 I came to Hello Social for some fresh perspective regarding my private Yoga business, Purple Cricket Yoga Studio. Ellen was wonderfully helpful with practical ways to further build my business/brand and provided insightful ways to promote and enhance my unique offerings for my clients.
Abby Baus
Owner, Purple Cricket Yoga Studio