As the world of social media marketing evolves,
your team becomes more overwhelmed.
Each of our signature social media services are designed to be implemented as part of your full-service marketing agency's suite of services. We'll work with you behind the scenes to craft a social media strategy that achieves your clients' goals, or manage social networks on their behalf. 
Social Media Strategy
Offer your clients a tailored social media strategy as a part of their brand overhaul or launch. This service includes in-person or virtual meetings with your team or your client directly, strategy development and delivery, as well as training to make sure the strategy is implemented effectively.
Learn more about this service here.
Social Media Management
If your clients don't have the team to handle social media management on their own, include a social media management package in your pitch that helps you stand out against competitors. We'll manage the day-to-day posting on social, plus engagement, monitoring, reporting and more.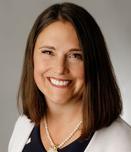 Ellen came to our office and met with my staff and me. It was very useful and Ellen really knows her stuff. We have since implemented her strategy and get more out of our social media.
Judy Loy
President, Owner and Investment Advisor — Nestleroad & Loy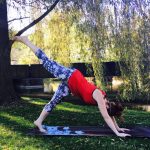 I came to Hello Social for some fresh perspective regarding my private Yoga business, Purple Cricket Yoga Studio. Ellen was wonderfully helpful with practical ways to further build my business/brand and provided insightful ways to promote and enhance my unique offerings for my clients.
Abby Baus
Owner, Purple Cricket Yoga Studio