Without a plan on social media, you're planning to fail.
Our Social Media Strategy service allows businesses and organizations of any size to reach their social media goals by implementing an expertly designed strategy on their own, with custom guidance from the Hello Social Co. team. It's perfect for small businesses, organizations, and large companies with marketing teams.
Here's how it works: 
Initial Strategy Session
Upon the start of our time together, join Hello Social Co. for an initial Strategy Session, where we'll:
Audit existing social media channels

Explore opportunities for use of other channels

Set goals for the organization's use of social media
Strategy Development & Delivery
Next, Hello Social Co. delves deep into the information acquired during the Initial Strategy Session to create a document that will:
Outline best practices for posting on each social media network

Showcase effective cases of market research of similar businesses and organizations on social media

Develop a model content calendar that can be replicated

Create a content template for posting on each social network, including a complimentary week of content examples that you can use

Explain community management best practices

Define success metrics and how to use them
Strategy Training & Implementation
Finally, your team joins Hello Social Co. to go over the implementation of your new Strategy. During this meeting, we ensure that your team knows how to:
Use your brand's new strategy on social media

Effectively post and engage on each social media network
You'll receive a recorded training video for future use with your team. A follow-up audit is performed after two weeks, when the Hello Social Co. team checks on the status of implementation and content alignment.
Additional Training
Hello Social Co. is able to offer a variety of trainings that help not only your organization, but businesses and organizations within your region as well. The following workshops are geared towards Main Street Organizations, Chambers of Commerce and Tourism Bureaus:
Social Media Basics for Businesses and Organizations
Setting and Reaching Your Social Media Goals
Hands-On: Facebook and Instagram Advertising
These workshops are offered at a special rate through your business or organization.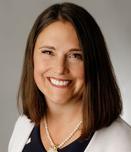 Ellen came to our office and met with my staff and me. It was very useful and Ellen really knows her stuff. We have since implemented her strategy and get more out of our social media.
Judy Loy
President, Owner and Investment Advisor — Nestlerode & Loy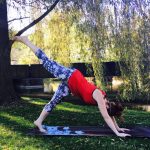 I came to Hello Social for some fresh perspective regarding my private Yoga business, Purple Cricket Yoga Studio. Ellen was wonderfully helpful with practical ways to further build my business/brand and provided insightful ways to promote and enhance my unique offerings for my clients.
Abby Baus
Owner, Purple Cricket Yoga Studio