Signature Services
For Small Business
Why should your brand work with a social media agency?
You may have someone on your staff that handles your social media or you might even be trying to tackle it yourself, but you started your business because it's what your passion. Social media may not be your thing! Let us take it off your plate so you can keep focusing on growing your business.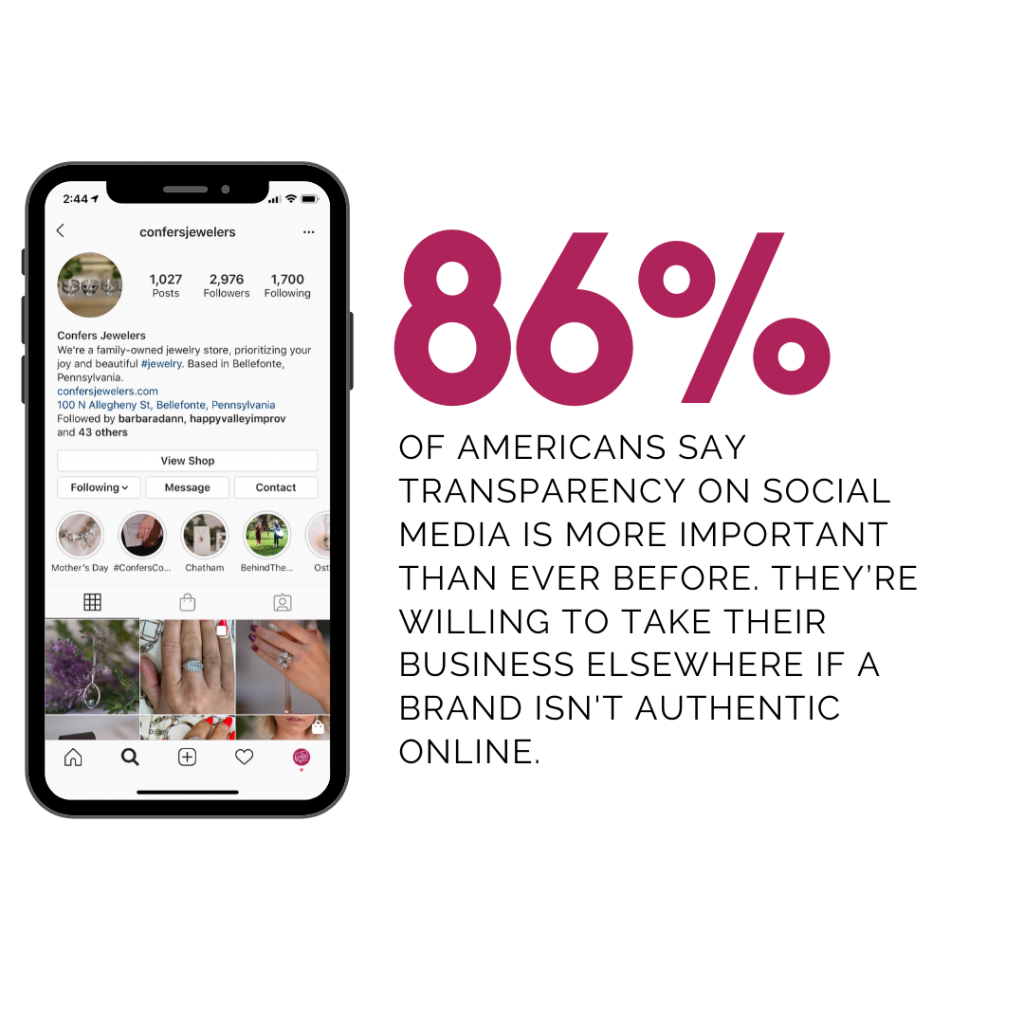 Our team meets weekly to discuss algorithm changes, feature updates and more. We're always in-the-know when it comes to social media updates and news. 
At Hello Social Co., we strive to provide social media services that truly help your brand grow and thrive. Because social media services are the only services we offer, we're able to provide a high level of expertise. Our team is small but mighty, with a combined 20+ years of experience in social media marketing.
Showcase who you are
People buy from people. It's important to showcase your products or services in a way that is authentic to you and your brand. We take the time to learn about you, your business, your community and your industry to create content that speaks to and grows your audience.
In addition to creating original content for your accounts, we'll curate your existing evergreen website content, blog (when available), and media mentions for posts. 
Every business has a story; let us help you tell yours.
Increasing Customer Service
When potential customers reach out to your brand on social media, they expect a prompt response — One that's not always possible outside of office hours, or when your team doesn't have time to dedicate to constantly monitoring social. Our team keeps an eye on conversations happening on your accounts and gets to know your brand well enough that we can answer on your behalf. 
Success Stories

Small-town jeweler, high-end appeal
Long-time client Confer's Jewelers first came to us in 2018 to create a social media presence that attracted a younger demographic. Primarily through the use of Instagram, we've created a swoon-worthy feed (with help from local photographers) and helped the jeweler create long-lasting customer relationships.
The value of social media during social distancing
Gyms were one of the first businesses impacted by COVID-19 and client, Elite Edge Athletics, made the most of this curveball. From Facebook Live and IGTV virtual workouts, posting tips on how to stay healthy at home and updates on how they're keeping their facility safe for clients after opening, social media has been the best tool to connect with current clients and reach out and inform new clients of the services offered at Elite Edge Athletics.
During a time when many businesses steered clear of posting online, Elite Edge Athletics embraced that social media was the absolute best way to answer questions, keep clientele informed, and stay connected during the time of disconnect.
Work With Us
We offer two services for small businesses:
Tackling multiple social media platforms at once for a brand is hard work. What goes where, and how should you best utilize each? It's so overwhelming, but Ellen and the Hello Social Co team dispelled the overwhelm by presenting an easy-to-follow and concise plan that focused on each individual platform *and* presented it as an entire brand strategy - no easy feat! Now my team and I can move forward with clear direction.
— Emily Thompson
Owner, Almanac Supply Co.