When we meet with clients for Strategy Sessions, one of the first questions we often get is: "Why isn't my Facebook Page getting me any business?
While we've already written about not giving up on your Facebook Page as the network updates and algorithm changes, there are also a few steps you can take to make sure that your Facebook Page is working in your favor.
Here are three elements of a successful Facebook Business Page:
1. A Completed Profile
When you're first setting up you Facebook Business Page, it's easy to overlook some of the steps and plan to go back and fill them in later. If "later" has come and gone, you'll want to make sure that each section of your Page is properly filled out.
It's not just about the information though — a completed profile also includes a well-branded, cohesive look. Take a look at your profile photo and cover photo to see if these can be updated to better reflect your brand and your business.
Make sure to also check out the Facebook Page templates section in your Settings so that you can customize your page to fit your business's needs.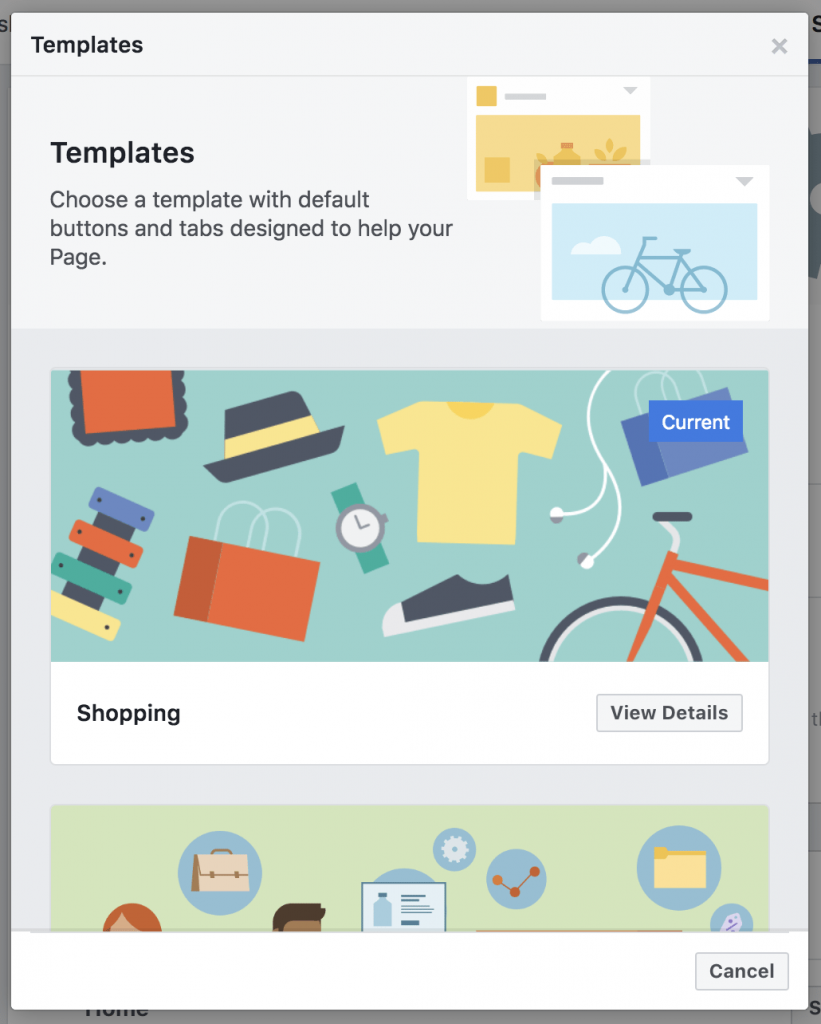 Each page template has a different call to action button and layout style, so that you can highlight what matters most to your business.
2. Consistent Posts
If a user stumbles across your Business Page and you haven't posted since 2017, they're going to think you've been out of business since 2017.
Make sure to post consistently on your accounts. This will also help boost your engagement, which in turn will help more people to see your posts.
And don't forget to change up the kinds of posts you're putting up, too. Facebook makes it super easy to create different, engaging types of content. Play around with each of them, and see what your audience prefers.
3. A Following
Numbers aren't everything when it comes to social media, but having at least a small following on your Facebook Page can be beneficial. It can make your business look more credible online.
Make sure to invite friends that are relevant to your business to like your Page. Don't invite all of your friends, because they're not all potential customers, though.
If you're just starting out, make sure there's at least three to five posts on your page already before you start inviting users — that'll give your potential followers a taste of what kind of content they can expect from you.
About the Author:
Ellen Matis is the owner of Hello Social Co., a social media marketing agency that uses the Focus on Local Approach to help small businesses grow within their local communities. Learn more at www.hellosocialco.com.
Tags: business, facebook page, Social Media