If there's anything that's true about social media, it's that it's always changing.
Facebook announced earlier this week that Facebook Business Pages are going to see some updates. By August 1, many sections of Pages will be removed:
Mission
Company Overview
Biography
Affiliation
Personal Interests
While a lot of these sections go unused, the Mission and Company Overview sections probably do affect most business owners' pages.
On your Page, consider using the "Our Story" section to highlight some of this information that you feel is still pertinent to your business or organization.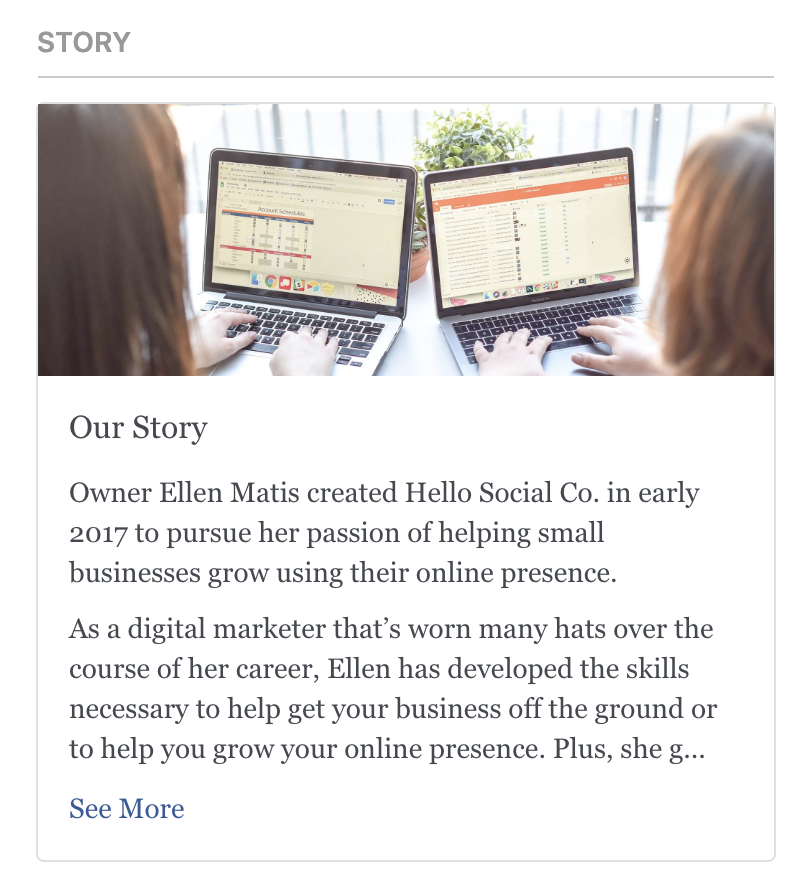 You can find the Story section on the right-hand sidebar of your Page, or in the About section. Click on it to open it and edit it.
Remember: Having information like your mission statement on your profile isn't just great branding practice; it's also great for SEO.
About the Author:
Ellen Matis is the owner of Hello Social Co., a social media marketing agency that uses the Focus on Local Approach to help small businesses grow within their local communities. Learn more at www.hellosocialco.com.
Tags: facebook pages, Social Media, updates