Here at Hello Social Co., we still believe in the (social) age-old advice that your social media shouldn't replace your website; it should supplement it. 
Your website is your home on the web. It's where customers find important information about you, like your hours, what kinds of products or services you offer, or other important details. When customers visit websites that are outdated or have old information, it's easy to assume the business is totally closed. 
Our advice? Take a few minutes each quarter of the year to ensure that items on your website that fall through the cracks get updated. 
Here's a few things to check on: 
Outdated headers
Often in retail especially, businesses use headers on websites like "Winter Shopping." Go through each of your headers and make sure they're relevant.
Seasonal content
On that same front, seasonal content or products should be swapped out for more timely items. If your home page is featuring Christmas ornaments for sale in May, your website isn't doing the kind of work it can for you. 
Check important links
If you regularly use a blog post or a certain page to drive traffic to your website, make sure all of the internal and external links on it are working properly. 
Update your metadata on posts and pages
We love the Yoast SEO plugin for WordPress, because it allows us to fine-tune the metadata that shows around the web. For reference, this is the content that pulls when you share a link on social: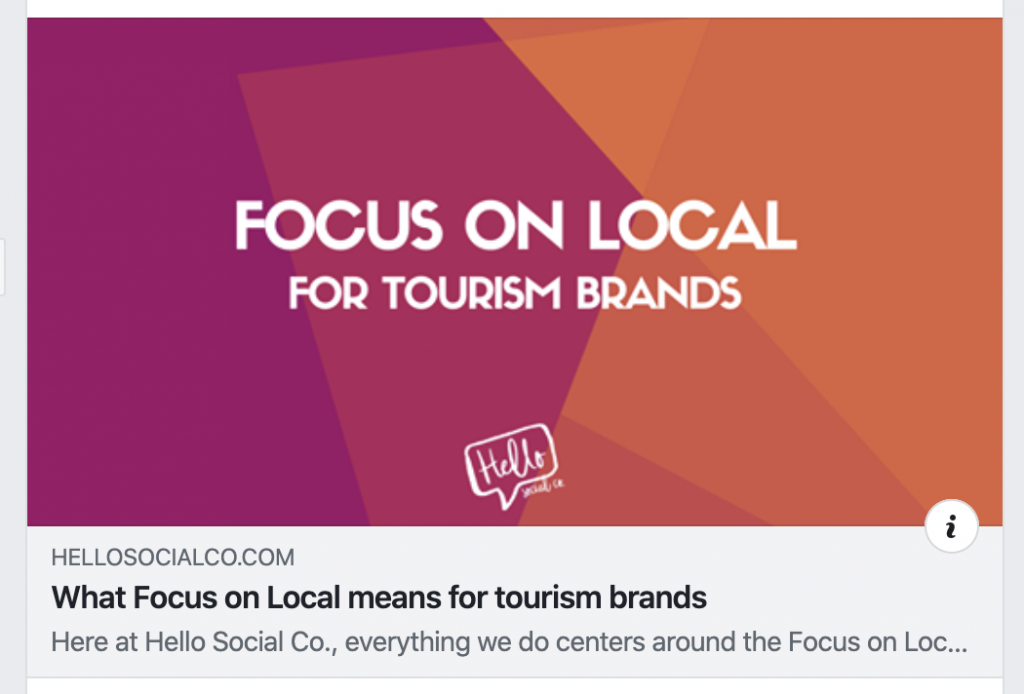 The technical stuff: 
If your website is on WordPress, make sure you're updating plugins and updating themes. When you don't, your business becomes susceptible to a hack. 

Back up your website files

Change your passwords
If you find that your website needs a little more updating than you can do yourself, we recommend using the pros at 3twenty9 Design. Learn more about their services here.
About the Author:
Ellen Matis is a community connector and the owner of Hello Social Co. When she's not figuring out how to help small towns grow, she's hiking or camping with her husband and rescue pups.