During a time when consumers are looking to support local businesses and restaurants, Instagram is making it a little bit easier with its newest Story stickers. Restaurants can now add Food Delivery and business owners can add Gift Card stickers to their stories.
Tapping on these stickers will take users to a website where they can complete their food delivery order or gift card purchase.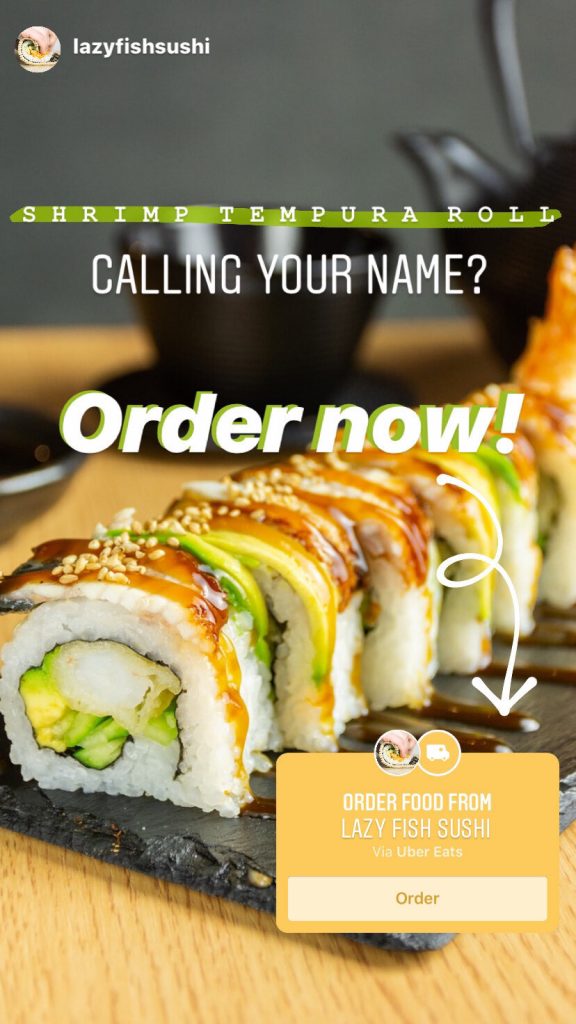 To set up the Food Delivery sticker:
Take a photo or select one from your camera roll, like you would normally do.

Open the stickers panel and select Food Orders.

From there, select a food delivery app partner from choices like DoorDash, Postmates and UberEats, and input your partner link. The setup for Gift Cards is similar: choose your partner (ex. Square) and input your partner link.
Food Delivery and Gift Cards rolled out last week in the United States and Canada and a global rollout will come within the next few weeks. Also on the horizon for Instagram Story, the network reported, stickers will be an option for a fundraising.
About the Author:
Amanda Williams is a Social Media Manager at Hello Social Co. She lives in Frederick, Maryland with her husband, Ken and rambunctious redbone coonhound, Kimber.