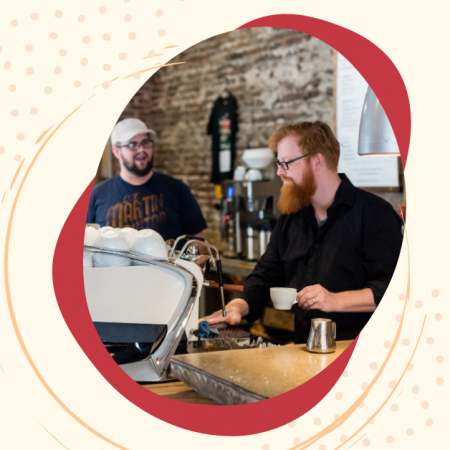 In this episode of the Focus on Local Podcast, host Ellen Matis, of Hello Social Co., chats with Karl Fisher, owner of Alabaster Coffee Roaster & Tea Company based in Williamsport, Pennsylvania.
When it comes to Alabaster, this business was created out of a love for the concept of community. Karl talks more about that, and about how the business' marketing efforts have helped it grow over the last 10 years.
Each episode, businesses also pose Ellen and "Ask Me Anything" question — their opportunity to pick Ellen's brain and talk more about social media marketing. In this episode, learn more about empowering your team to help your business post social media content.
Listen to previous episodes:
Shifting from online to brick and mortar with By a Thread Boutique
Using brand ambassadors to grow your business with Lightning Bug Gift Co.
Tags: focus on local, podcast, shop small