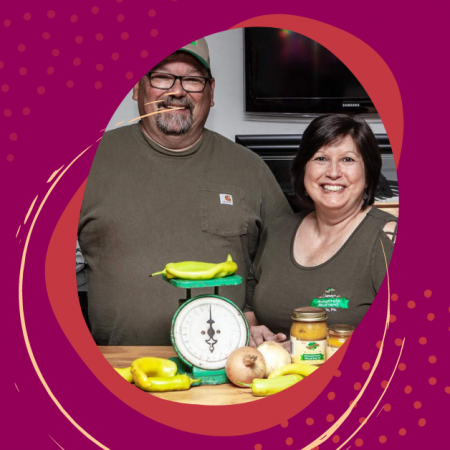 In this episode of the Focus on Local Podcast, host Ellen Matis, of Hello Social Co., chats with Kim Cooney, owner of Cooney's Mountain Mustard based in the heart of the Pennsylvania Wilds.
In this episode, Kim talks about how her product took off like wildfire as a result of support from her local community back in 2004, and how she's retained a loyal customer base over the course of many years since launching.
Each episode, businesses also pose Ellen and "Ask Me Anything" question — their opportunity to pick Ellen's brain and talk more about social media marketing. When Kim first reached out to Hello Social Co. about being a podcast guest, she admitted she had a lot of questions about marketing and about social media in particular. In this episode, we chat about how to use social media to leverage your business on a beginner-level, and talk strategy and resources for businesses in the same boat.
Listen to previous episodes:
Creating a business out of a love for community
Shifting from online to brick and mortar with By a Thread Boutique
Using brand ambassadors to grow your business with Lightning Bug Gift Co.