If you ask us, engagement is the greatest measurement of social media success. Having a small audience that is engaged with your content is better than having a large audience you never interact with. Yet, interaction with a brand's existing audience is an often overlooked task.
If you went to a restaurant, sat down to eat and were never waited on, you wouldn't consider that a good experience. In fact, you'd most likely leave and never come back. Your social media audience feels the same way. This goes beyond your followers, but your potential followers as well; and you can even take a step further to engage with businesses in your local community or those in similar industries.

Why bother?
When your audience likes or shares your post, leaves a comment or clicks a link that leads back to your website, this does much more than show you that they're interested. These small actions are a stepping stone to their friends and followers finding your brand and engaging with your posts, increased brand awareness and website traffic, as well as more conversations.
Where do I start?
There are so many powerful avenues to elevate your engagement strategy. Sending DMs, interacting with Stories, and leaving authentic comments are a great place to start. The more you chat with other users, the more likely your posts are to be seen and drive traffic back to your account.
Check out this guide below to start upping your engagement game: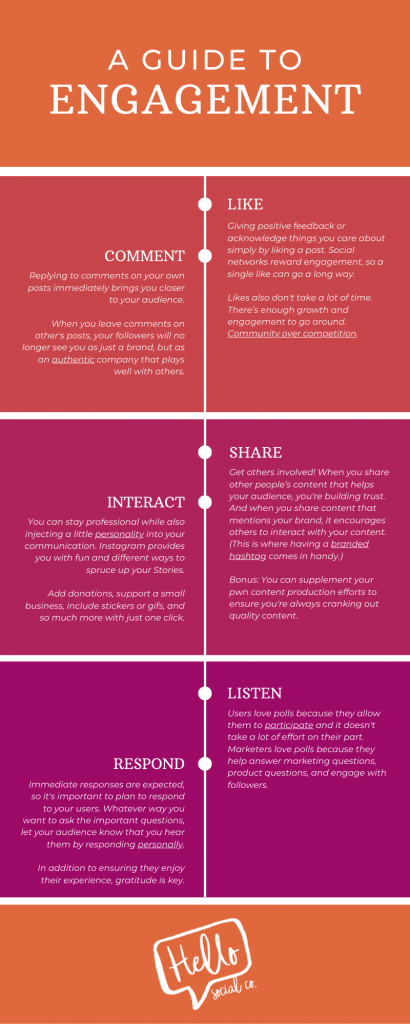 What's the takeaway?
It's simple: Limit posts that are salesy and add more that have value to your audience, stay consistent on your social channels to keep your brand top-of-mind, and take every opportunity to connect with your followers.
If you don't have a social media strategy or are looking to revamp your strategy, start here. Good luck and here's to you!
About the Author:
Katey Crean is a Social Media Specialist at Hello Social Co. When not organizing content, she can be found teaching kiddos musical theater.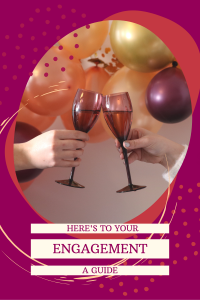 Tags: engagement, Marketing, small business, Social Media, social media engagement, social media management, social media marketing