When thinking about social media presence, many small businesses get overwhelmed with all the ins and outs of the social media world. Today, many people tell you that you need to have your social channels nice and neat, or followers and potential clients won't take you seriously. That is not the case significantly as social media has evolved.  
Focus on creating content that your audience can connect with 
One of the essential things you can do when running your social media is to connect with your audience. You can do this by posting the "not so perfect" pictures. Social media users have seen the basic and run-of-the-mill content while strolling through their feeds. A lot of the time, they can't even connect with these spotless pieces of content. 
You don't need to wait for the perfect moment to snap a photo to share with your followers. People have seen perfect, and people can't relate to that content. Give them something they can connect with their lives. An example is showing a mistake made at the company and how your team overcame it. 
No Fancy Equipment Needed
You don't need to go out and buy the top-of-the-line, break your bank account, camera, lighting, and other accessories. Some of the most fantastic content comes from the smartphone in your pocket. If you want to heighten the quality of your content a bit, there are plenty of different apps to help you with that. 
All you need, besides your phone, is lots of creativity. Come up with clever ideas about how to showcase your brand that helps to also relate to your audience. 
As seen in one of their recent Instagram posts, Stone Brewing Company posted this photo: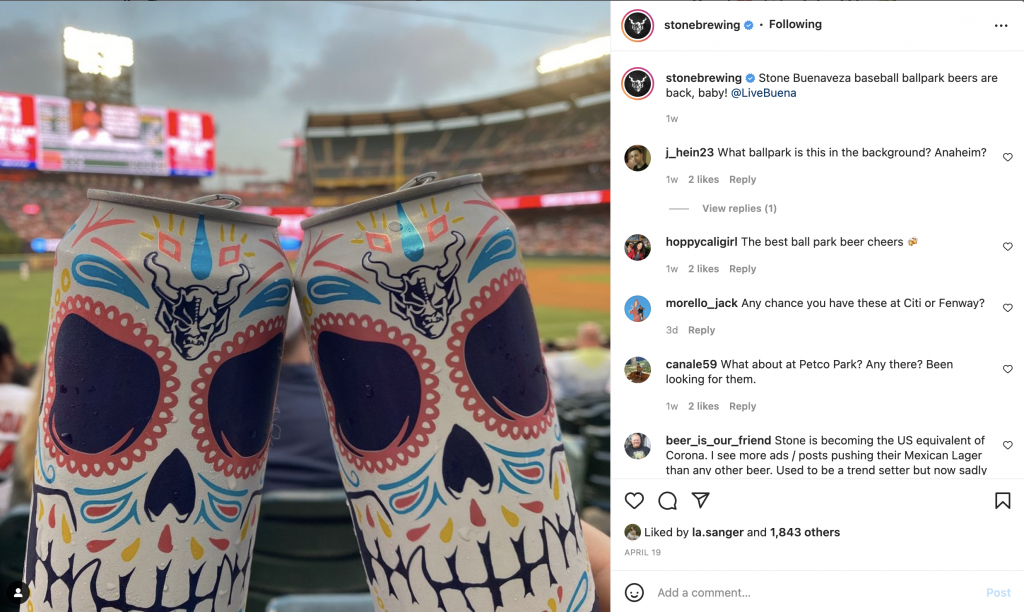 The photo itself is reasonably simple, and it required just a phone, their product, and maybe someone to help pose. Stone's audience can most likely relate to having a beer while attending a baseball game, so this post did its job. 
How can you connect with your audience in a "not so picture-perfect" way?
Written by Social Media Manager Ashley Foltz.