Focus on Local:
Hometown Community Sponsorship
Local to our hometown region of Happy Valley, Pennsylvania?
Spinning your wheels when it comes to social media success for your small business? We're looking for small businesses and organizations to apply to the 2022 Focus on Local: Hometown Community Sponsorship program.
One business or organization will be chosen to participate in this free program, where the Hello Social Co. team will, over the course of 10 weeks, create engaging social media content on your behalf + develop a social media strategy for your team that fosters long-term social media success.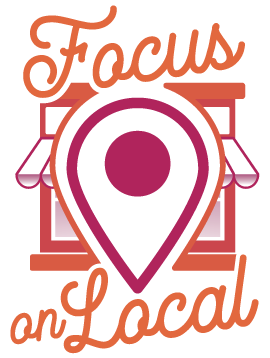 Wait, did you say free?
Yep, you read that right. This program costs nothing for the participating business. It's a way for our agency to give back to the small business community, while supporting a cause that's important to our team — social media education. 
This program is made possible through our desire to make our Hello Social Co. Internship Program extremely valuable to the interns that come through it. This isn't the kind of company where interns are grabbing coffee for us, or doing the admin work that we don't always love. We're creating a hands-on experience for Hello Social Co. interns that allows them to gain real world skills, learn what it's like to work on a team, and create a great portfolio of work that will help them excel in their future careers. 
So, why wouldn't you just get your own social media intern?
Every college student knows how to use social media.  They know all of the latest trends, they're the early adopters of social media networks, and they spend more time on their phones than maybe any other demographic. But knowing how to use social media in a way that effectively markets your business or organization is a skill that is developed over time, through experience. 
Your junior social media managers (interns) will be guided by the experts at Hello Social Co. throughout this project. While they're learning the ins and outs of social media marketing, your business is benefitting from our team's skills. 
What to Expect:
While our junior social media managers will be guided and directed by the Hello Social Co. team, there is a requirement for a representative from your business to work with them in a small but important capacity. This helps our interns hone their skills when it comes to working one-on-one with clients.

You must be willing to dedicate some time to working with our team within the semester-long period.
Participating businesses or organizations must be within a 60-minute drive of State College, Pennsylvania.
2022 Program dates:
Application deadline: July 30, 2022
Applicant notified: August 15, 2022
Start date: August 22, 2022
End date: December 9, 2022
How we'll choose an application:
All applications will be thoroughly reviewed and considered for this program. However, we can only choose one business per semester-long program. Ultimately, the Hello Social Co. team will determine which of these opportunities are a good fit for the specific interns that we've hired for this period. While some program dates might have interns well-suited to working with retail businesses, others might have interns that love sports or possess skills that lend themselves to a specific industry. At the end of the program, this opportunity should have helped these interns take a meaningful step in their future career. 
Applications can be reconsidered for future dates of the Focus on Local: Hometown Community Sponsorship.
Rewarding good work: 
While interns working on the Focus on Local: Hometown Community Sponsorship initiative will be receiving credit through their schools for this opportunity, Hello Social Co. rewards excellent work with a performance-based stipend. If you were thrilled with the work they did during their semester-long program, participating businesses and organizations may consider a contribution toward that stipend.