We're sure you can recall: 2018 was a tough year for brands and businesses on Facebook. Algorithms changed, the type of content users preferred was never quite clear and everyone's overall reach drastically decreased.
We don't want you to give up on your Facebook page — as a small, local business, your Facebook business page has a lot of benefits to you.
A new study by social analytics platform Quintly offers some insight on what's being posted most often on Facebook so far in 2019, and what types of content you should put the most effort into.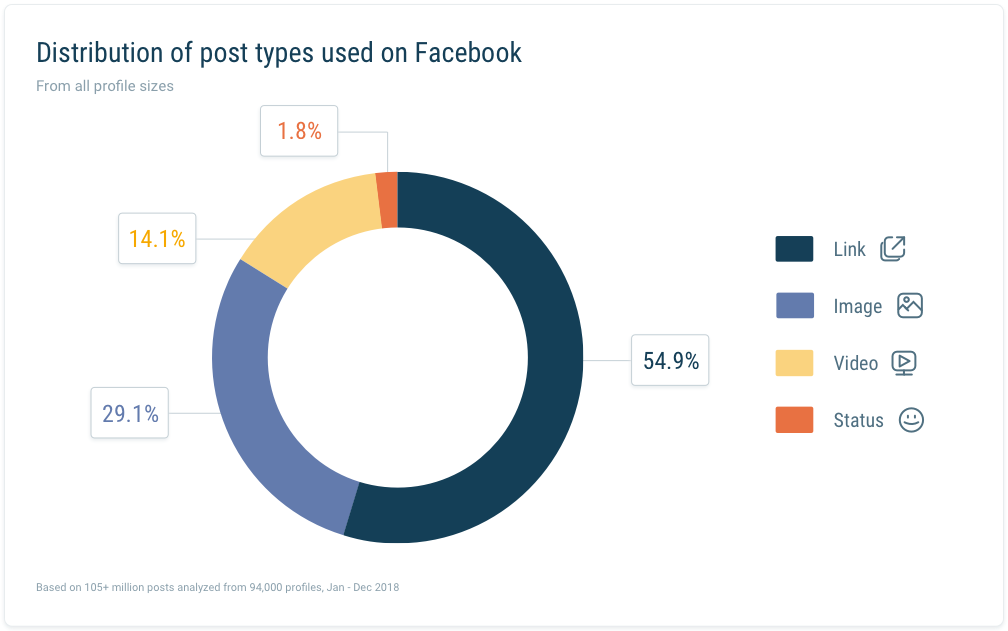 In this chart, you can see that most brands are posting links on the social network, with the second most popular type of content being images, and third videos.
However, Quintly found that video posts on Facebook generate significantly more engagement than link posts: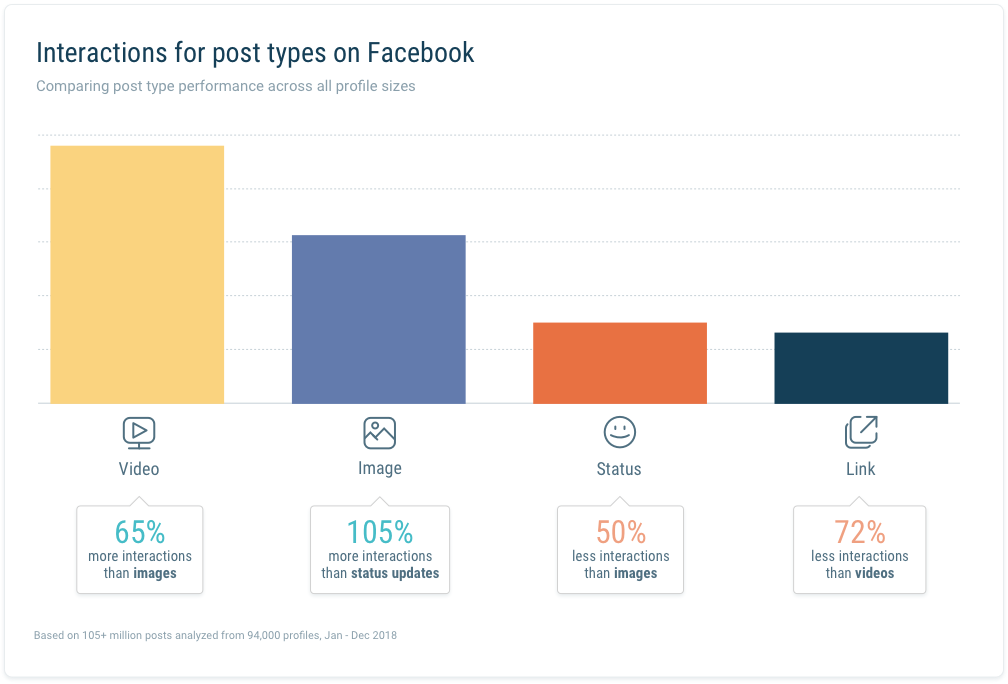 As marketers, we've been taught over the years that you always want to drive traffic back to your website. But what if the norm is changing? If our audience responds better to content posted natively on Facebook, is that where we should put our efforts?
If you have any ideas for video or image-based content, in alignment with your broader strategic goals, it may be worth experimenting. — Social Media Today
Quintly said in its report that it might start making sense to focus more on keeping your users engaged on Facebook rather than sending them back to your website.
Depending on your goal, it still might make sense to post links but certainly not when you aim to engage your users. Link posts are the only way to drive traffic to your website from Facebook. If that's part of your strategy, you need to accept the algorithm.
Does your strategy call for driving more traffic to your website? Or would you rather see users become more active on your Facebook page?