At Hello Social Co., we're always excited to dig into a new idea or project with our clients. This year, we've had the unique opportunity to both plan and manage some virtual events that will help our community during a time when it needs it most.
COVID-19 has made a huge impact on all communities everywhere. It's been particularly difficult for Happy Valley, Pennsylvania — the place we call home-base — as it's a region that relies heavily on tourism traffic related to Penn State University (especially football) in many industries.
Helping Happy Valley Live
A report from StateCollege.com said:
A live Facebook broadcast will showcase the Centre County's small businesses and the products they have for sale – just in time for the holidays.
Helping Happy Valley LIVE will air from 4 p.m. to 10 p.m. Saturday on the Facebook page of the Happy Valley Adventure Bureau. The program will then be rebroadcast on the Facebook pages of the Chamber of Business & Industry of Centre County; Downtown Bellefonte Inc.; Bellefonte Intervalley Area Chamber of Commerce; State College Downtown Improvement District; and the Philipsburg Revitalization Corporation.
The broadcast is part of the Helping Happy Valley initiative to support local small businesses as they deal with the impacts of the COVID-19 pandemic.
"Supporting the county's local businesses has never been more important than it is right now," said Fritz Smith, HVAB president and CEO. "The pandemic is threatening the livelihood of many of our small businesses and restaurants. Through product showcases, tours, demonstrations and more, the broadcast seeks to inspire gift giving from Happy Valley's unique shops, restaurants and farm stores at a time when patronage is most needed."
We're excited to have dreamed up this live broadcast, and even more excited that these large regional organizations have entrusted our team to plan and execute this major event.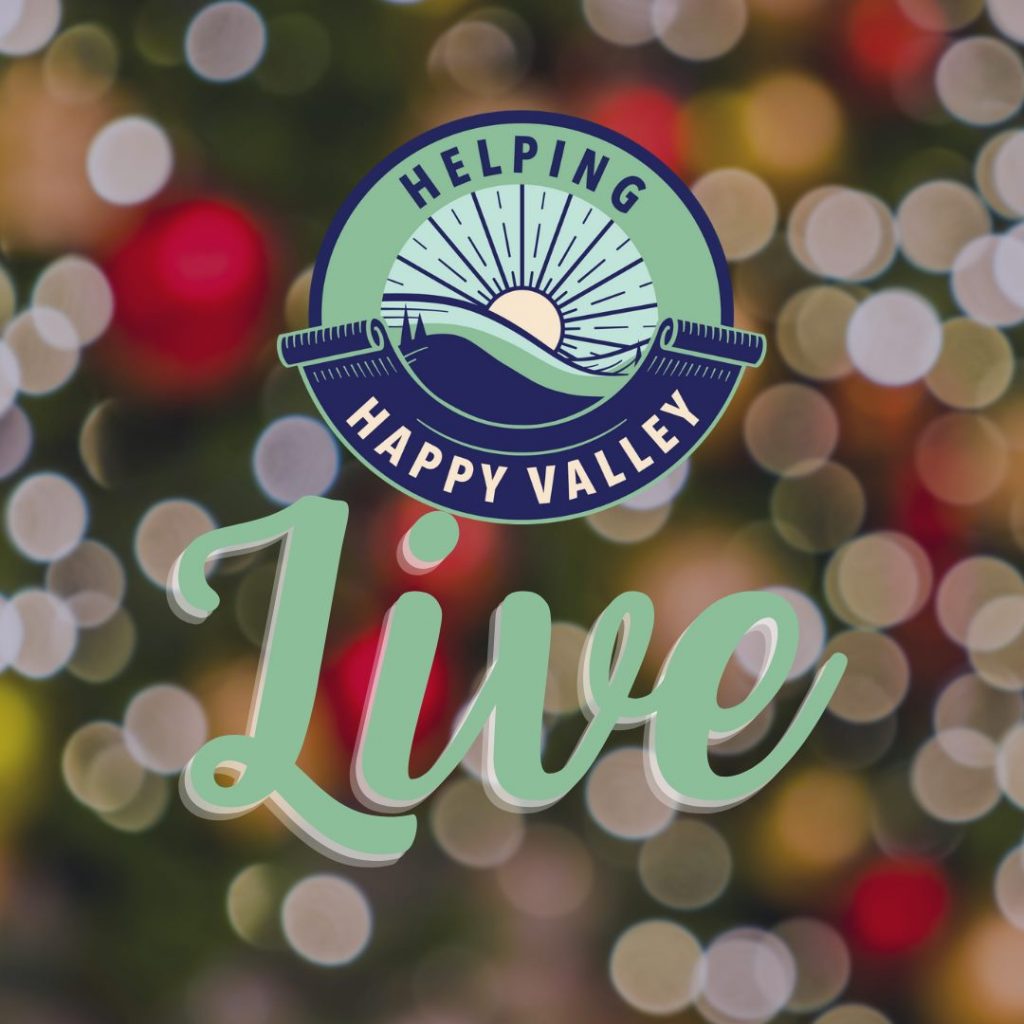 Live United Live
A long-time client of ours, the Centre County United Way, is gearing up once again for Live United Live — an event that showcases live entertainment from regional musicians while raising money for the organization.
In the spring, our team created a strategy to host #LIVEUNITEDLive, a Facebook Live concert which raised more $20k in four hours for the United Way's 28 partner agencies. Now, the event is back for a second time.
Here's a report snippet from Penn State's news service: 
A concert featuring nearly two dozen local performers — several of whom are Penn State faculty and staff members — will be conducted as part of the University's annual efforts to benefit the Centre County United Way.
The concert, #LIVEUNITEDLive 2, will begin at 6 p.m. Dec. 4 at at facebook.com/centrecountyunitedway and will be accompanied by an opportunity for community members to donate online and support the United Way's 28 partner agencies in Centre County.
Hello Social Co. team member Katey Crean leads this initiative on behalf of Hello Social Co.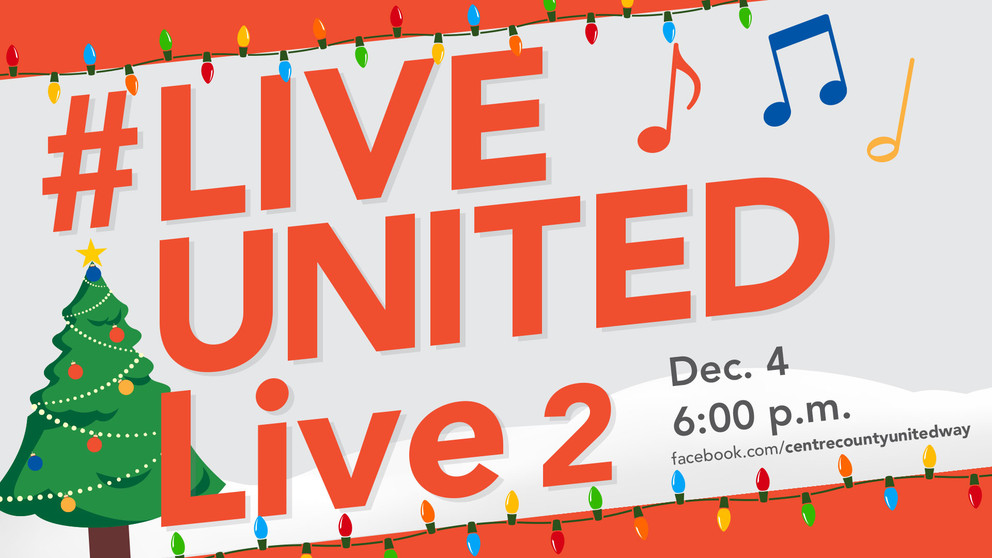 PA Wilds Makers Market
Twice in 2020 Hello Social Co.'s Ellen had the opportunity to not only help execute the PA Wilds Makers Market live event on behalf of our client, The Pennsylvania Wilds, she served as the emcee for both events as well.
Here's a preview of the event that was published in October: 
If you're looking for a gift or locally-sourced ware, be sure to tune into PA Wilds Makers Market on October 24-25. This online shopping experience is designed to help you 'find your next WILD thing,' specifically handcrafted products and services in the Pennsylvania Wilds. It will be a great opportunity to find the perfect holiday gift ahead of the last-minute rush!
Businesses and organizations in the Wilds Cooperative of PA — a network of rural entrepreneurs from across the Pennsylvania Wilds — will be participating in an online show throughout Saturday and Sunday, October 24-25. The artisans and entrepreneurs will share demonstrations, tours and information on their handcrafted products LIVE between 12 noon and 4 p.m. both days!
Social Media Strategy
In the case of each of these live, online events, Hello Social Co. developed and executed a social media strategy that not only promoted event attendance, but:
Encouraged business participation and recruitment
Promoted individual businesses and artists participating in the live event
Promoted event sponsors
Supported the brands' regional communities as a whole
Need help planning a live event?
A lot of time, energy and technical know-how goes into planning a live, online event. Our team has the expertise and tools to help with any size event. Just schedule a consultation with us: