As a social media marketer and agency owner over here at Hello Social Co., I've seen my fair share of social media trends come and go throughout the years. There's always a feeling of urgency to jump on the latest bandwagon, be a part of the next best thing, and be one of the rockstar early-adopters of a platform. 
This coming from the girl who thought Google+ was going to replace Facebook, once upon a time. 
But what the experts are saying about Clubhouse is true: Clubhouse feels less like social media (and honestly, people are a little burned out on traditional social mediums right now) and feels more real and authentic than other platforms available right now. If you've hung out with us online or at workshops before, we always talk about the social aspect of social media … and Clubhouse is only that. 
But I'm getting ahead of myself. 
Here's the 101 on Clubhouse: 
As Social Media Examiner describes it, Clubhouse is a live audio app that allows people to listen to or actively participate in live discussions. Nothing is recorded. When the room ends, that conversion is gone forever.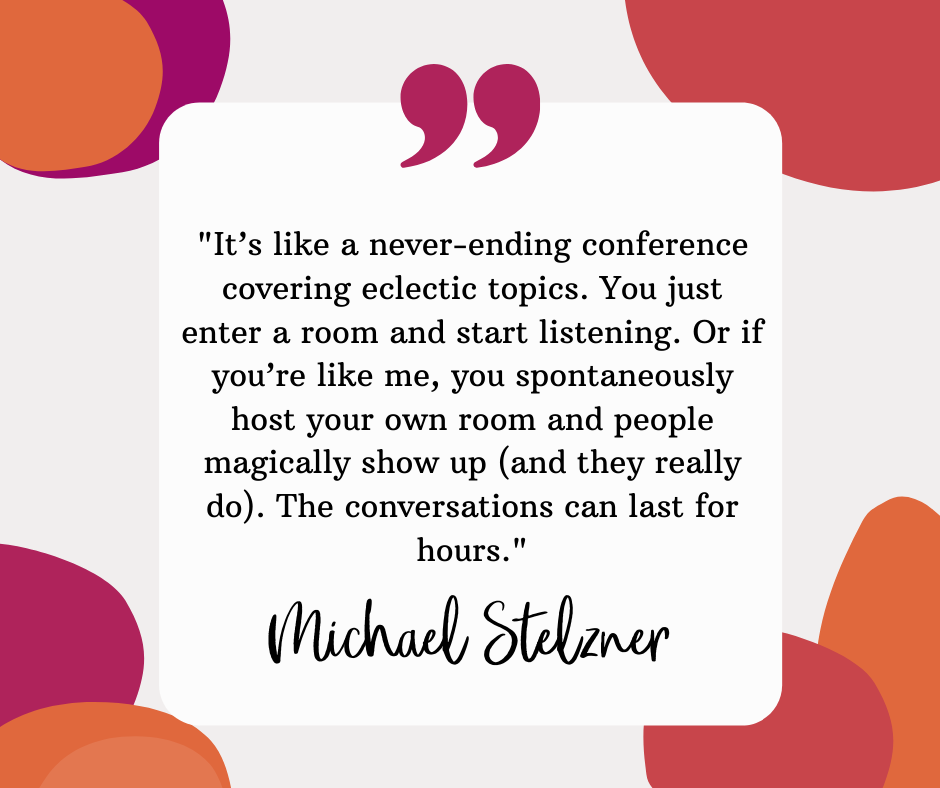 When you enter a room, all you'll find is some icons signifying who is in the room and a few buttons. If you hit the raise hand button, there's a chance you'll be looped into the conversation live to join the discussion. 
And Stelzner says this best: "The expected on-stage behavior is to mute yourself until you're called on or until you have something important to add. As this happens, the room transforms into a naturally structured conversation, where the moderators control the dialog. As long as someone is moderating, a room can run for hours."
Some things you should know: 
Clubhouse is invite-only right now. If you want in, consider asking for an invite in Facebook Groups or on other mediums that your professional network may have an in with. 

Each person is granted only limited invites. More activity on the platform unlocks more invites.

The content available to you is directly related to the people you follow. If you log on and you feel like there's not a lot happening, try searching for topics and enter "Clubs" that seem interesting to you.

You listen to content like you would a podcast. It's great for multitasking!

Here's what I'm loving
It. Feels. So. Real.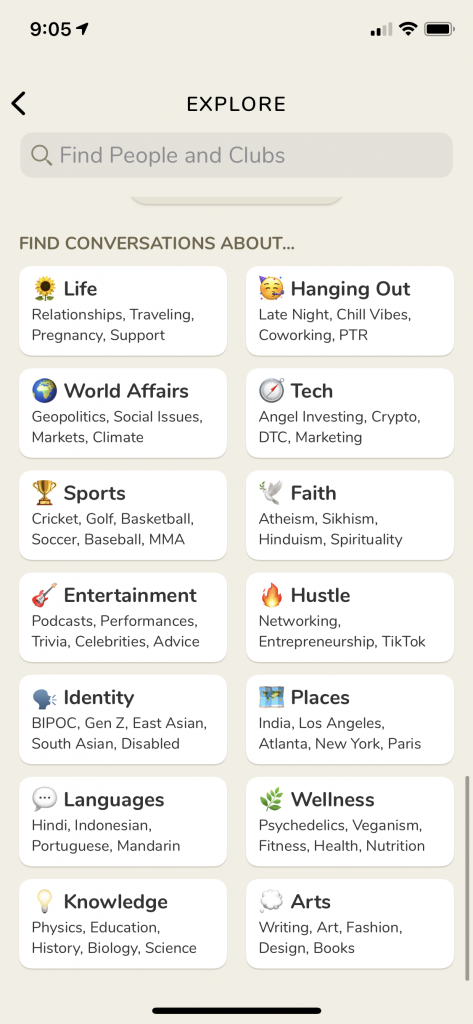 Clubhouse isn't about scripts or the perfect aesthetic or beating an algorithm. It's about having real conversations with real people that are really interested in the things you care about. It's like you jumped in a happy hour with thousands of people with the same interests as you, and you actually get to talk to them.
It's a great way to meet new people
The power of networking on Clubhouse is apparent. You can end up having a conversation with true professionals and experts in something you care about … and it's genuine and authentic. While in a room earlier this week, I listened to a group of individuals talking about self-care for business owners. A listener asked to come up on stage, where she was able to introduce herself — and within a matter of seconds grew her network exponentially. 
It fuels my current habits
To me, there's nothing better than turning on a podcast while I do some mindless administrative work; or when I'm taking care of chores or walking the dogs. This brings a new level of live, audio-only content to me — in a new and engaging way.
What's next
Full disclosure: I've only been a listener on Clubhouse so far, at the time I'm writing this. Taking the leap to create content on a new platform is scary — even when you run a social media marketing agency. 
What I'm hoping to test in the coming days (or maybe weeks) is hopping in a room with some fellow content marketers that want to have a simple conversation about a few of the things we love professionally. Maybe that person is you? Let me know!
About the Author:
Ellen Matis is a community connector and the owner of Hello Social Co. When she's not figuring out how to help small towns grow, she's hiking or camping with her husband and rescue pups.