We're now accepting applications for our first Focus on Local Cohort — part of the Focus on Local Network + Learning Center —kicking off the week of July 12, 2021!
The Focus on Local Network + Learning Center was created to support brands that want their local community to grow and thrive. Because when their community thrives, their business or organization thrives.
Build connections and share successes
Have you ever been really excited about something that you're working on to support your business or community, only to find that your friends and family don't necessarily share the same enthusiasm? We've been there.
Entrepreneurs and changemakers are a unique bunch.
In the Focus on Local Network, you'll be collaborating with other entrepreneurs and visionaries and big-idea people that truly want to make their community a unique place to live, visit and do business.
It's *kind of* like we're creating our own little small town of entrepreneurs and change-makers that want to see their own communities thrive. We hope that you'll join us.
Who's it for?
You're a ...
Small business owner that wants to connect more with customers locally, and know that you can't take a one-size-fits-all approach when it comes to marketing your business.
Community leader that wants to connect more businesses and organizations in your local community to sound, local marketing resources.
Service provider that provides your skills to businesses or organizations in your local community, and you're looking to collaborate with others.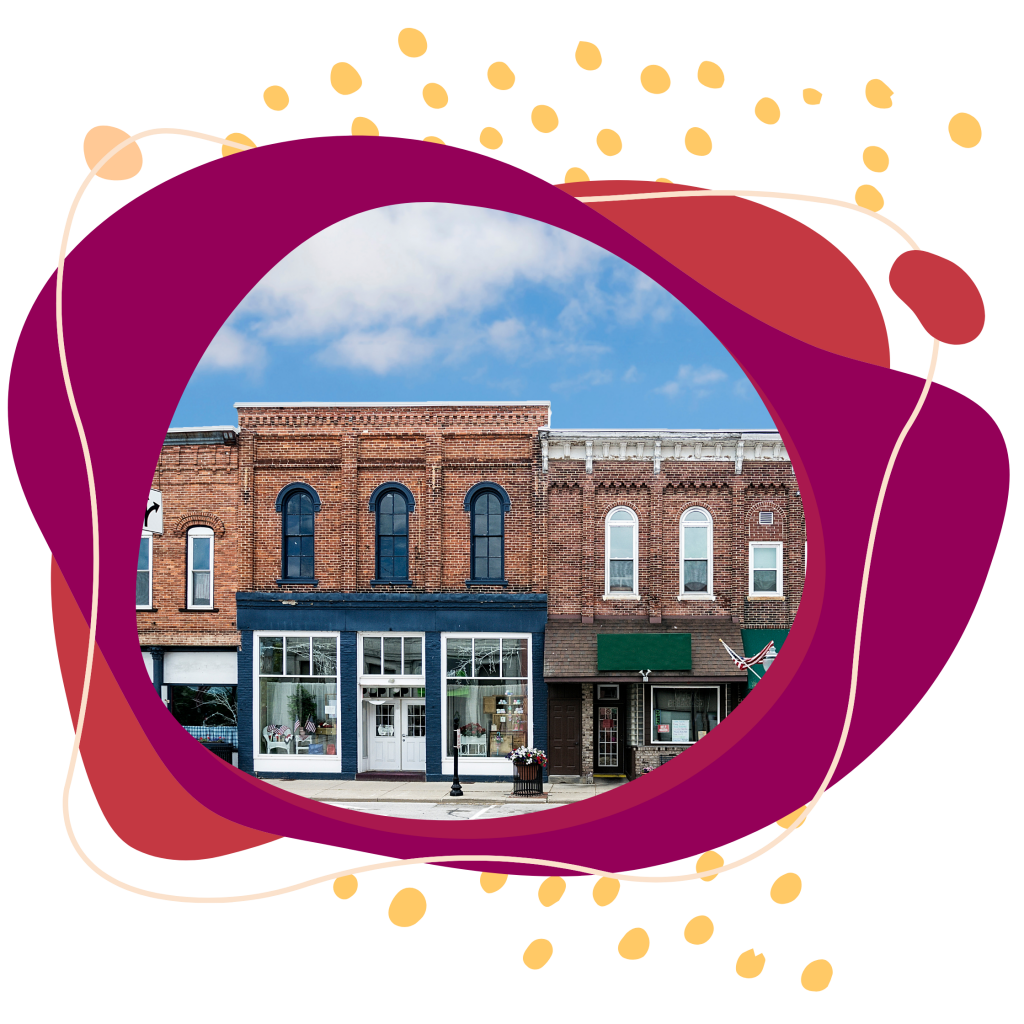 What should I expect?
During this unique opportunity, you'll receive full access to the Focus on Local Network + Learning Center, plus four weeks of customized marketing training based on the Focus on Local Approach. Learn how to use social media to position your business and your entire community as destination for residents and visitors alike. After just four weeks, you'll be putting a strategic plan into action that will help your business and community thrive using social media and content marketing.
What participants get: 
Access to a private group of Cohort members within the Focus on Local Network, where you can collaborate over the four-week period at your own pace with a small number of other participants.
Access to the Learning Center — a constantly evolving online learning platform with modules created to help you grow in your local community.
Live sessions with Hello Social Co.'s Ellen Matis and other members of the Hello Social Co. team for hands-on training with other cohort members. If you can't make it to the live sessions, you'll be able to watch and participate in them on your own time.
Access to Network templates and downloads, including our Focus on Local Content Database template ($99 value), ready to put into action within minutes.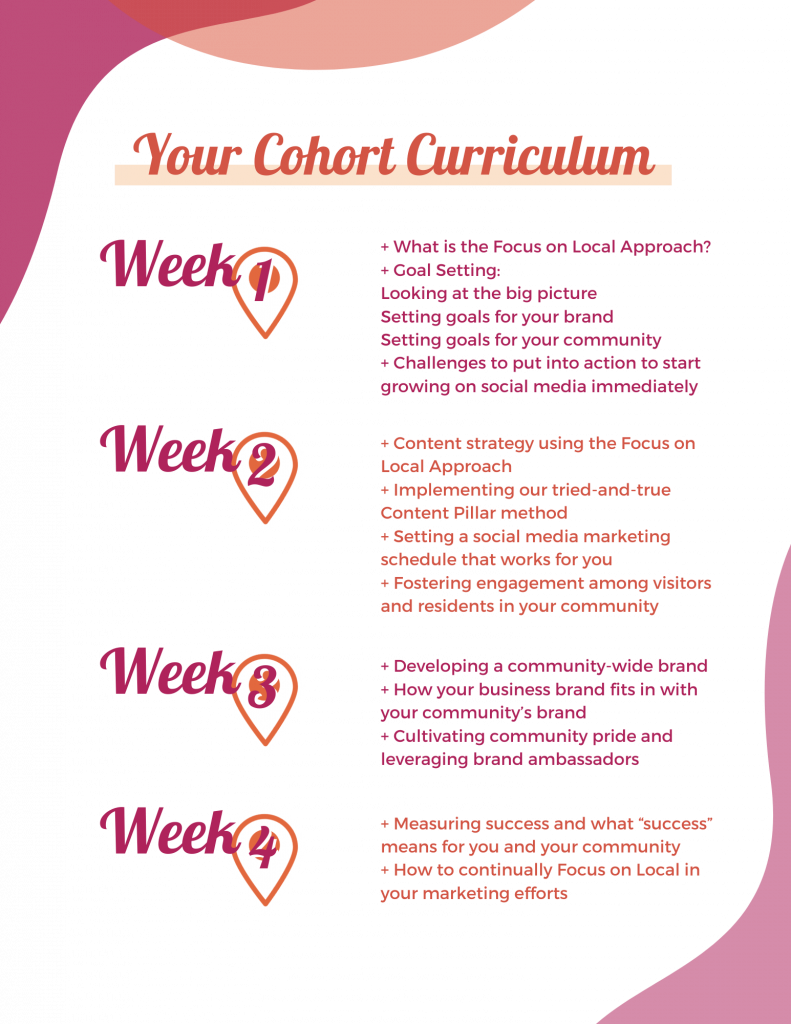 Investment: $400 per participant one time ($899 value).
Next Cohort start date: July 12, 2021
Application deadline: July 2, 2021