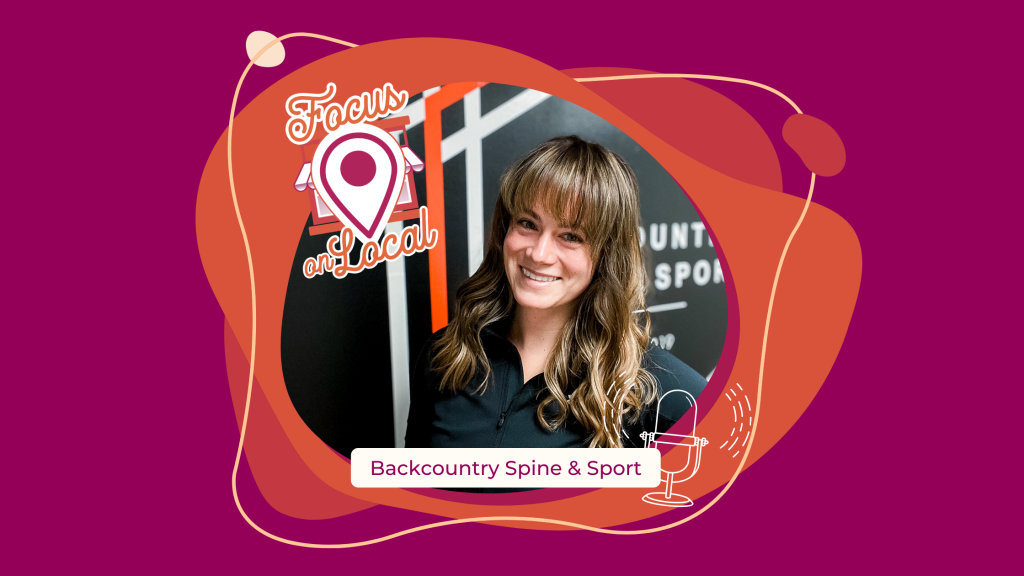 In this episode of the Focus on Local Podcast, host Ellen Matis, of Hello Social Co., chats with Morgan Huey, owner of Back Country Spine & Sport, offering award-winning chiropractic care in the heart of Happy Valley, Pennsylvania.
Morgan talks about how her approach to chiropractic care differs from others, how she uses local and regional events to leverage her services, and what unique tactics she's using to reach her audience on social media.
Each episode, businesses pose Ellen and "Ask Me Anything" question — their opportunity to pick Ellen's brain and talk more about social media marketing. During this episode, we talk about Tik Tok, and whether or not it's a good fit for her business. We also share some common mistakes when it comes to researching and utilizing hashtags for social media content.
Listen to previous episodes:
Successful social media on a non-profit budget with Habitat for Humanity
Growing through a loyal local following with Cooney's Mountain Mustard
Creating a business out of a love for community
Shifting from online to brick and mortar with By a Thread Boutique
Using brand ambassadors to grow your business with Lightning Bug Gift Co.